Former President George W. Bush announced Saturday that his family's beloved dog, Miss Beazley, died this weekend after a battle with lymphoma.
"She was a source of joy during our time in Washington and in Dallas," Bush said of Miss Beazley in an Instagram post. "She was a close companion to her blood relative, Barney. And even though he received all the attention, Beazley never held a grudge against him."
Below, a photo of Bush & Miss Beazley (Credit: White House Photo by Eric Draper)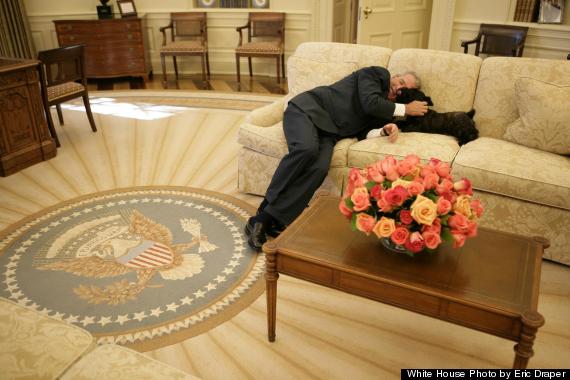 SUBSCRIBE AND FOLLOW
Get top stories and blog posts emailed to me each day. Newsletters may offer personalized content or advertisements.
Learn more