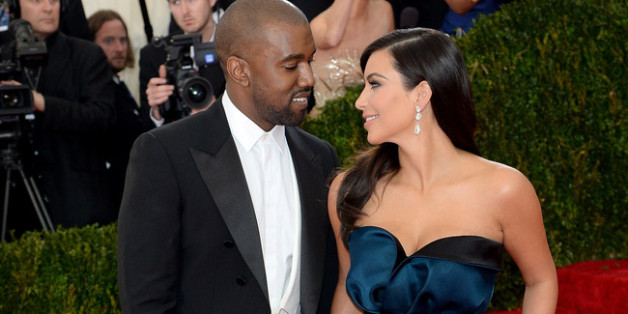 Guys, in case you didn't know, Kim Kardashian and Kanye West are getting married. They've gone ahead and redefined "destination wedding," choosing to hold the ceremony in Florence, Italy, because that's where they conceived North. And, much like North's conception, the event will be "intimate," held "among the Renaissance masterpieces" and not televised.
"The wedding is small and intimate," an insider told People, but "small" here means "less than 400 guests and not televised with an E! special." Anyway, People magazine has gone ahead and enlisted sources to attempt to figure out who will and won't be celebrating Kim becoming "Bound 2" Kanye. Here's what they have so far:
People Who People Thinks Will Be At Kimye's Wedding
The Various Kardashians And Jenners
"Longtime Pals"
Tennis Pro Serena Williams
Beyonce And Jay Z???
People Who People Thinks Might Not Be At Kimye's Wedding
Ryan Seacrest
Demi Lovato
Mark Ballas
Eva Longoria
Lindsay Lohan
"This wedding is really about Kim and Kanye and people who have known and loved them for a long time," the insider said, adding no real information. For now, we'll just have to wait for the release of Kim's wedding album various marital selfies to emerge on Instagram.
Also on HuffPost:
Kim Kardashian and Kanye West
SUBSCRIBE AND FOLLOW
Get top stories and blog posts emailed to me each day. Newsletters may offer personalized content or advertisements.
Learn more