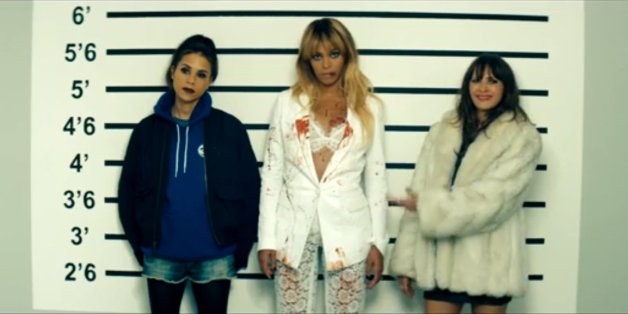 Surely you've seen this video, for which The First Couple of Hip-Hop stood atop the highest peak of their Hollywood home, and blew into a conch shell, beckoning all celebrities in the surrounding area to appear for cameos. (We're guessing.) That clarion call turned up the likes of Don Cheadle, Rashida Jones and Sean Penn (etc., etc.) to shoot each other and partake in Nicolas Winding Refn-esque strip club scenes. Yet, at the end of the trailer Bey and Jay were quite clear: "Run" is "coming never." Not soon. Not in March of 2015. NEVER.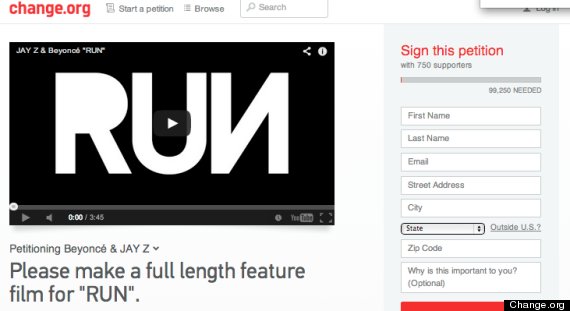 "After the release of Beyoncé and JAY Z's 'Run' trailer," the petition reads, "millions of fans across the world became devestated [sic] after seeing 'coming never' at the end of the exciting and action packed 'Run' trailer."
Anyway, as of publish, 750 fans have already signed the petition, so, if you were also "devestated" or maybe just want to see Bey and Jay running around with a bunch of celebs, you can also sign it. They only need 99,250 more signatures.
Also on HuffPost:
Beyonce's Best Looks From Her New Album
SUBSCRIBE AND FOLLOW
Get top stories and blog posts emailed to me each day. Newsletters may offer personalized content or advertisements.
Learn more