For many, the morning commute via public transportation is a chance to zone out into your own lap, stare blankly at your coffee cup or scroll through those morning emails. Although these mindless activities are hard to resist, they prevent thousands of travelers from soaking up the natural surroundings waiting just outside the window.
Artist Katharina Grosse is determined to make you look. In fact, she may just make you rethink your understanding of illusion and reality with the strange seduction of her pigment.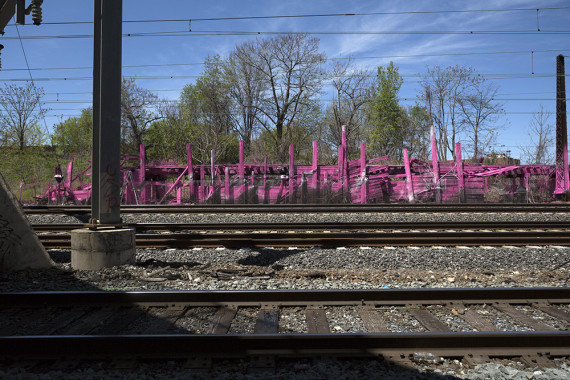 The Berlin-based painter has used a few coats of psychedelic paint to transform seven natural sites normally observed by Philadelphia public transit riders. The locales, located between downtown's 30th Street Station and North Philadelphia Station, are typically seen by approximately 34,000 riders every day, counting those riding Amtrak, SEPTA Regional Rail and NJ Transit.
The public artwork, titled "psychylustro," aims to "change the way you think about getting from point A to point B," according to the City of Philadelphia's Mural Arts Program. Grosse has turned an abandoned warehouse, chain-link fences and flailing plant-life into the project's unconventional canvases. "Think of it as a real-time landscape painting, where the ever-evolving city is the canvas and your window is the frame."
Grosse is known for her intensely abstract environments, oozing lush colors of the most vibrant degree. Immersing her viewers in kaleidoscopic alien landscapes, Grosse combines aspects of conceptual art, earthworks, performance and graffiti to create a singular viewing experience in which imagination seamlessly infiltrates the natural world.
In 2012, her massive installation at MASS MoCA brought an uncanny glacial geography to the wide open museum space, combining acidic color and texture in harsh, jarring amalgamations that offer up new ways of seeing.
"I need the brilliance of color to get close to people," Grosse said in an interview with BOMB. "to stir up a sense of life experience and heighten their sense of presence. I don't intend to make them travel into another world or expect a particular reaction... What appears on the image field or on the stage is not subordinate to existing reality. It constitutes that reality."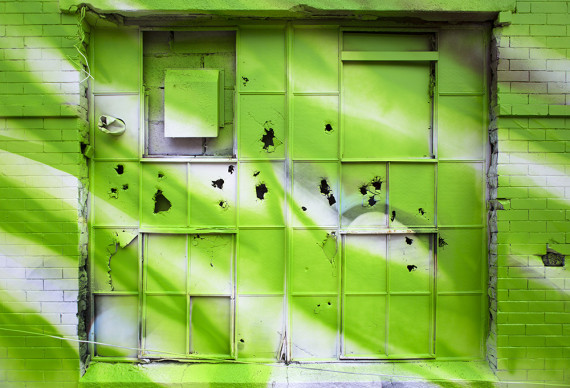 With a spray gun and a white protective suit, Grosse turned herself into an artistic astronaut, only instead of journeying to unexplored lands, she's revealing the many dimensions of her current dwelling. As installation curator Liz Thomas explained, the goal of the creative endeavor is to craft "a beautiful disruption into a daily routine."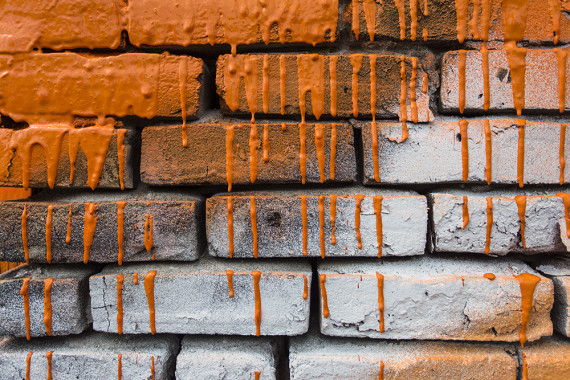 Visit the "psychylustro" website to learn more and plan your next Amtrak ride accordingly. If you're lucky enough to make the trip, listen while you ride by calling 215-525-1045. There you'll hear interviews with the artist, learn more about the rail corridor and experience an audio interpretation by sound artist Jesse Kudler. And, as with so many large-scale art projects these days, #psychylustro is a thing.
See a preview of the project below and let us know your thoughts in the comments.
SUBSCRIBE AND FOLLOW
Get top stories and blog posts emailed to me each day. Newsletters may offer personalized content or advertisements.
Learn more