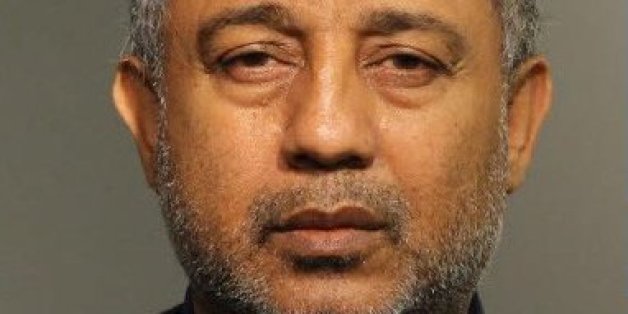 Zulfikar Jaffer, 52, was arrested Monday and charged with two counts of battery after two women told police in Sanford, Florida, that he touched them inappropriately.
One of the victims told police that Jaffer approached her on Thursday in the Walmart parking lot after she had loaded her child into the car.
Jaffer reportedly said he wanted to read the woman's palm. Then he told he could tell she was pregnant and asked to feel the baby's heartbeat. When the woman declined, he allegedly touched her breast.
Then he walked away, but only after telling the victim she was going to have a boy, the Sanford Herald reports.
The second victim said Jaffer approached her Monday in an Aldi located near the Walmart and asked to read her palm.
Jaffer allegedly followed the woman into the parking lot and convinced her to sit in his car and let him read her palm again.
According to the police report, Jaffer admitted to meeting both women, and said that reaching into a woman's shirt to feel her heartbeat is a normal part of his palm readings.
No one knows what the future holds for Jaffer, but investigators is asking other potential victims to call police at (407) 688-5070.
Like Us On Facebook |

Follow Us On Twitter |

Contact The Author
SUBSCRIBE AND FOLLOW
Get top stories and blog posts emailed to me each day. Newsletters may offer personalized content or advertisements.
Learn more