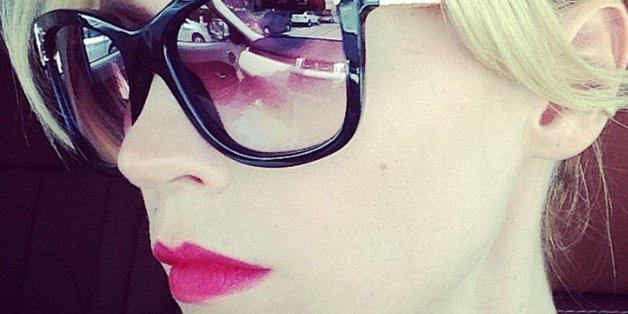 January Jones apparently doesn't hate the dangerous idea of taking selfies while driving. She hates the way she looks in the them.
"I hate selfies while driving, I look so distracted," the 36-year-old "Mad Men" star wrote on May 23, along with a super close-up photo of her face, in which both her car's dashboard and the road is visible in the reflection in her sunglasses.
Also on HuffPost:
Battle Of The Celebrity Selfie
SUBSCRIBE AND FOLLOW
Get top stories and blog posts emailed to me each day. Newsletters may offer personalized content or advertisements.
Learn more