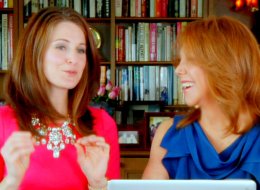 Orbitz Travel Expert Jeanenne Tornatore shared a few handy tips on when to book airfare for the cheapest rates possible.

"When you're looking at when to book, earlier in the week can be better, since a lot of airlines put their fare sales out earlier in the week," she explained, suggesting Tuesday and Wednesday as the most cost-effective days to book flights.

If you know you will be traveling during the busy summer season, Jeanenne recommends booking farther in advance, especially for popular destinations.

"Fare prices go up as flights get fuller, and some of them will get booked to capacity during the busier summer months," she told us.

As far as specific time of day, Jeanenne told us that some people believe midnight is the best time, as some companies upload their most recent options at that time.

"I personally don't stay up that late!" she laughed, "but if you're looking for a deal, try midnight."
For more of Jeanenne's expert travel tips, view the slideshow below:
Travel Tips From Jeanenne Tournatore
While having an ocean view room is everyone's preference, you can spend a lot less money by opting for the hotel across the street from the beach. Small sacrifice, big savings.

Most summer vacationers will depart on a Thursday, Friday or Saturday. But traveling Sunday through Wednesday to tourist hotspots can often translate to savings and more varied flight options. Use the Flex Search option on Orbitz.com (and its mobile apps) to see how airfare prices differ plus or minus 3 days from your intended departure date.

The busiest months for summer vacations are June and July. But if you can fit your trip in before the kids head back to school in August, you'll see more savings and fewer crowds, compared to traveling earlier in the summer.

In a recent Orbitz survey, eighty percent of consumers said they would use credit card points to help pay for their summer vacations. The average consumer spends $2,700 on travel and $10,000 on non-travel credit card purchases each year. That translates to more than $400 in Orbucks with the Orbitz Rewards Visa Card -- which gives you 2 or 3 FREE hotel room nights.

By lodging in neighborhoods just outside your destination city, you can still soak up the heart of the action, but at a much more attractive price. For example, over Memorial Day weekend, hotels in San Diego's Mission Valley are 31% cheaper than in the downtown area.

By sticking with carry-on-size luggage, you can avoid those hefty checked-bag fees. Even if there isn't room overhead when you board, most airlines will check your bag for you at the gate -- free of charge!

According to the Orbitz Summer Survey, 42% of consumers said they would choose a destination based on where they could find the best deals. In the summer, beach destinations with some of the best deals are in the Hurricane Belt in the Caribbean and Mexico. Mountain ski resort towns, meanwhile, are another great option for big summer savings. Check out Orbitz Labs (www.labs.orbitz.com) for money-saving tools, like its Hotel Rate Heat Map, which will help you plan when to travel and where to stay for the best prices.

Promotion codes that you apply before you make your purchase can mean big savings on your summer vacation. Right now on Orbitz.com, the code GETHAPPY will save you 15% on hotels for bookings made by June 1st.

Flight and hotel bookings aren't the only vacation expenses you can get a jump on. Be sure to check out advance-discounted prices online for everything from theme park tickets to Broadway shows.

When choosing a hotel, research the facilities' money-saving offers -- from free breakfasts and "Kids Eat Free, to free wifi, discount parking and complimentary shuttle service. These perks can save you significant cash on items that add up on your final bill.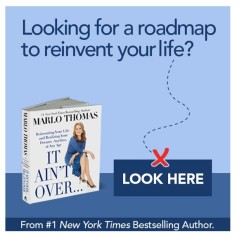 Add Marlo On Facebook:
Follow Marlo on Twitter:

Weekly Newsletter

Sign up to receive my email newsletter each week - It will keep you up-to-date on upcoming articles, Mondays with Marlo guests, videos, and more!

Sign up here