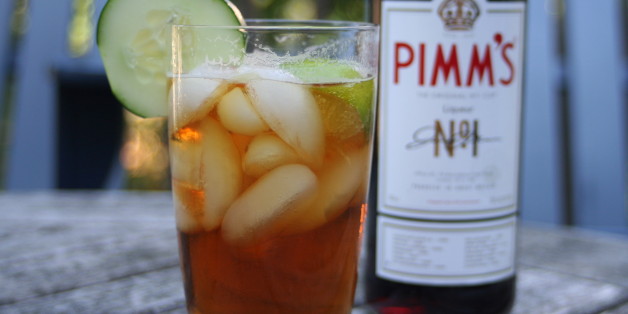 whitneyinchicago/Flickr
"Anyone for a Pimm's?" It's a classic, happy question you'll hear with increasing frequency this time of year all over England. Pimm's is a British liqueur that was first made by shellfish-monger James Pimm in 1823. Pimm served a "house cup" flavored with liqueurs and fruit extract at his London Oyster bar, and it was so popular that by 1851, Pimm's turned into a full-fledged business, selling Pimm's No. 1 Cup by the bottle.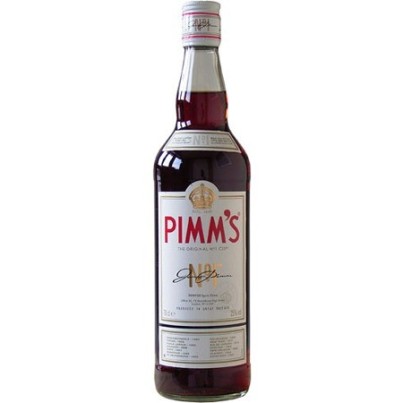 Pimm's No. 1 Cup is gin-based, and while the exact recipe is unknown, it's something like a fruity, herby sweet vermouth. Summer is Pimm's season, where you'll find people all over England drinking Pimm's in a cocktail with lemonade, mint, cucumber, strawberries and orange slices. (English lemonade is closer to 7 Up than our fresh-squeezed lemon version.) Luckily for us Americans, Pimm's is also popular across the pond.
If you've never had a Pimm's Cup, the classic cocktail is a great place to start. There are many ways to enjoy Pimm's, however, and once you get hooked on the stuff like we are, you'll want to start experimenting. Here are eight Pimm's cocktails to enjoy this summer:
1

Pimm's Blackberry Elderflower Lemonade Cocktail

2

Pimm's Cup With Lemon and Lime

Martha Stewart

3

Pimm's with Texas Hill Country Peaches

Bless Her Heart

HuffPost Taste

5

Pimm's Cup With Blueberries

Doughmesstic

6

Ginger-Lime Pimm's Cocktail

Weary Chef

7

Strawberry Pimm's Cup Cocktail

Brown Eyed Baker

8

Pimm's Cup With Cucumber Syrup

Honestly Yum
Want to read more from HuffPost Taste? Follow us on Twitter, Facebook, Pinterest and Tumblr.
Also on HuffPost:
The Most Influential Cocktails Of All Time
YOU MAY LIKE
CONVERSATIONS
FOLLOW HUFFPOST