Turn to the person nearest to you, tap them on the shoulder and say, "Hey, there's bear news."
Because there is. There's plenty of bear news to report today. And it's all good bear news, so we decided to make one bear story to report all the bear news in one bear place. We can barely contain ourselves.
Bear Power Naps On A Power Pole Because Bears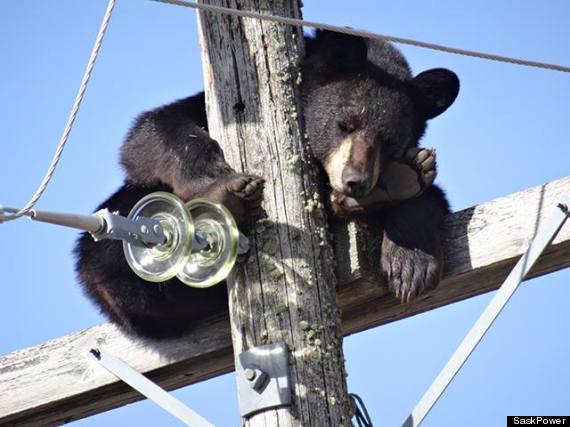 This furry guy scurried up a pole near Shellbrook on May 23, 2014, and took a power nap at the top. Our crews were worried about getting the bear down without harming it and without causing a power outage, but the bear came down safely on its own after it was done resting.
Bear Man Likes Bears, And We Also Like Bears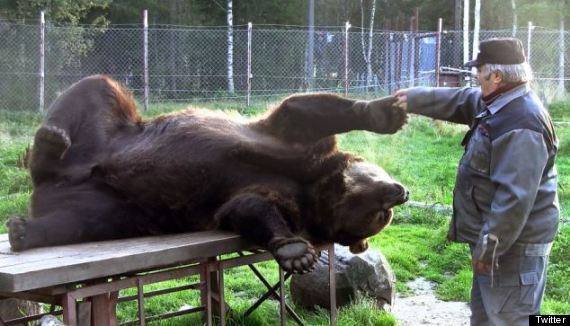 "Bear Man," a.k.a. Sulo Karjalainen, is a 73-year-old bad ass who runs the Kuusamo Large Carnivore Centre in North Findland. Mostly, Karjalainen just likes to hang out with bears. He has grown a deep bond with several bears that he took in when they were cubs. In reality, he shouldn't be called Bear Man, they should be called Man Bears.
This video is so awesome it's almost unbearable:
Bear Evades Custody, Drives Everyone Crazy
Like Us On Facebook |

Follow Us On Twitter |

Contact The Author
SUBSCRIBE AND FOLLOW
Get top stories and blog posts emailed to me each day. Newsletters may offer personalized content or advertisements.
Learn more