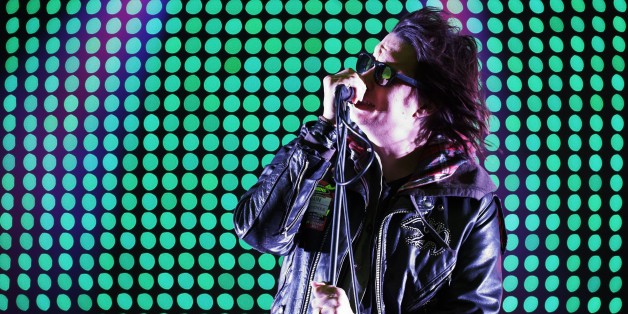 The Strokes performed their first show in nearly three years on Saturday night, May 31, at The Capitol Theatre, Port Chester. The Julian Casablancas-fronted outfit made its return to the stage as a warm-up for their upcoming performance at the Gorvernors Ball Music Festival in NYC later this week. The band's set included tracks from across their five studio albums, and marked the live debuts of the songs "Welcome to Japan," "One Way Trigger" and "Happy Ending." Watch a few videos from the show below.
Barely Legal
Welcome to Japan
Automatic Stop
Machu Picchu
Reptilia
Razorblade
Take It or Leave It
One Way Trigger
Under Control
Heart in a Cage
Hard to Explain
12:51
Someday
Happy Ending
The End Has No End
You Only Live Once
Last Nite
New York City Cops
SUBSCRIBE AND FOLLOW
Get top stories and blog posts emailed to me each day. Newsletters may offer personalized content or advertisements.
Learn more