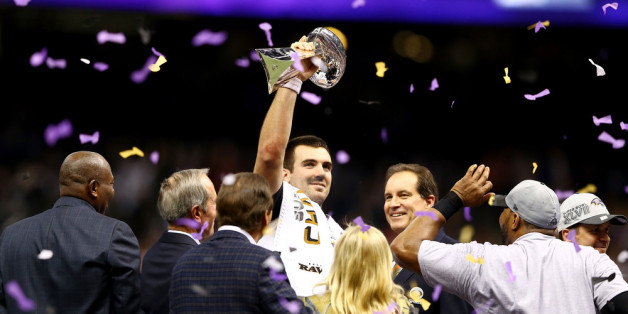 NBC is reportedly asking for about $4.5 million for a 30-second ad spot in Super Bowl XLIX, Variety said. That would easily be the most expensive price that a network has ever demanded for commercials.
Fox sold most spots for $4 million ahead of Super Bowl XLVIII while CBS got around $3.7 million to $3.8 million per 30-second ad in 2013. Ad spots for the 2012 game in Indianapolis went for $3.5, which, at the time, was a new record high.
NBC may be well on its way to achieving similar success. Ad buyers told Variety that the network has already sold 20 to 25 of its 40 available spots, even with the 12.5 percent increase in price.
For now, viewers can just hope that Super Bowl XLIX, scheduled to take place at the University of Phoenix Stadium in Glendale, Arizona, won't be as awful of a blowout as last year.
Also on HuffPost:
Super Bowl XLVII Commercials
SUBSCRIBE AND FOLLOW
Get top stories and blog posts emailed to me each day. Newsletters may offer personalized content or advertisements.
Learn more