Do these 3,000-year-old trousers make my butt look big?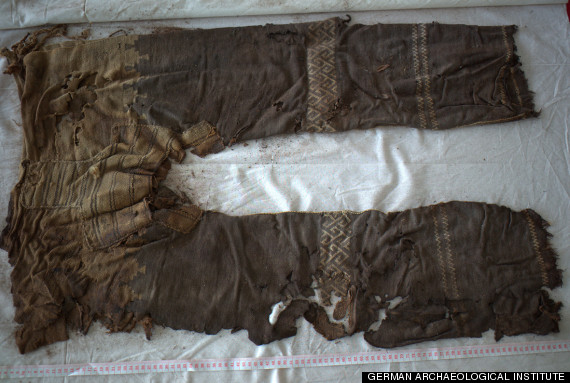 With straight-fitting legs and a wide crotch, the ancient wool trousers resemble modern riding pants, says a team led by archaeologists Ulrike Beck and Mayke Wagner of the German Archaeological Institute in Berlin. The discoveries, uncovered in the Yanghai graveyard in China's Tarim Basin, support previous work suggesting that nomadic herders in Central Asia invented pants to provide bodily protection and freedom of movement for horseback journeys and mounted warfare, the scientists report May 22 in Quaternary International.
Also on HuffPost:
'Oddities San Francisco': Weirdest Taxidermy Items
SUBSCRIBE AND FOLLOW
Get top stories and blog posts emailed to me each day. Newsletters may offer personalized content or advertisements.
Learn more