Emma Roberts and her fiance Evan Peters are enjoying some downtime in Hawaii this week after a round of promotional tours.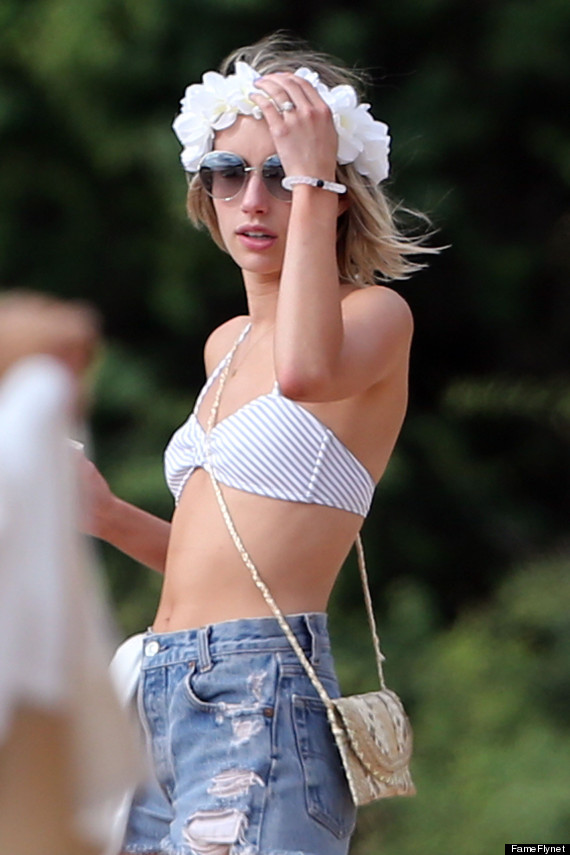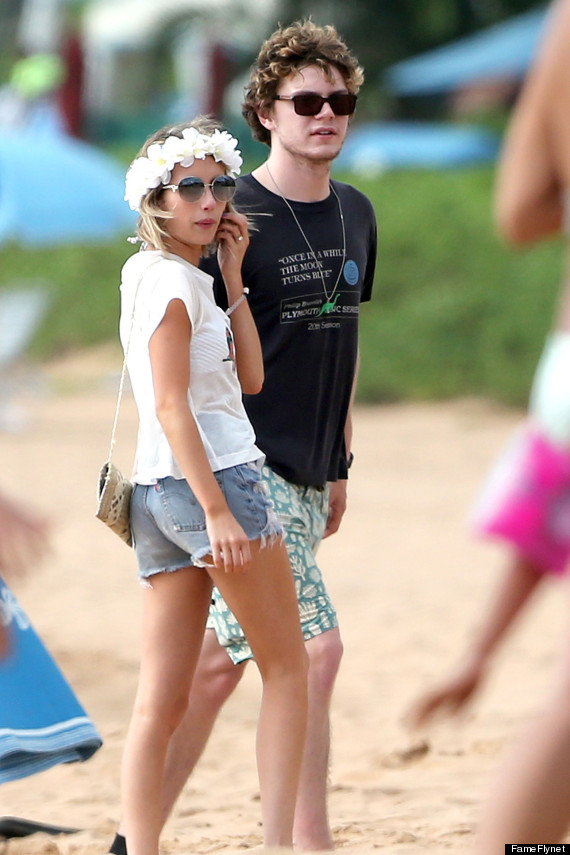 "I actually, on the set, was like, 'Oh yeah, we're totally gonna date.' And I would try to like flirt with him, which ended up looking like I had something in my eye because I'd be like, 'Hey, what's up?' And he literally didn't speak to me the entire movie. He thought I was so weird," Roberts told Chelsea Handler in January. "He [eventually] texted me and then we got together," she added.
Also on HuffPost:
24 Surprising Hollywood Relatives
SUBSCRIBE AND FOLLOW
Get top stories and blog posts emailed to me each day. Newsletters may offer personalized content or advertisements.
Learn more