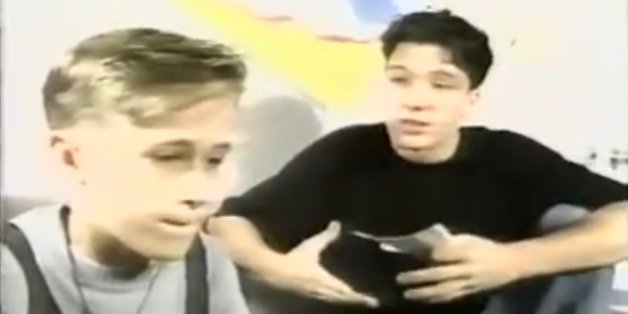 Sometimes even the ever-collected Ryan Gosling needs advice. We'd be delighted to give him some anytime he needs it, but way back in the '90s, it wasn't us he was coming to for guidance. It was JC Chasez.
Chasez and Gosling shared a blissful two years on "The Mickey Mouse Club," before it was canceled in 1995. Along the way, Chasez -- the consummate actor, of course -- lent Gosling some performing advice about keeping "cool and natural" on-camera. Among that advice is a lot of teen bro-tastic adorableness and the tongue twister "rubber baby buggy bumpers."
SUBSCRIBE AND FOLLOW
Get top stories and blog posts emailed to me each day. Newsletters may offer personalized content or advertisements.
Learn more