Great art can be disorienting. Normally, when we say this, we're referring to that slightly dizzy sensation in your head or the pit in your stomach, both spurred by jarring visuals and the looming truths they inspire. Sometimes, though, art physically traps you in a maze of mirrors and you just don't know how to get out.
New York's Lehmann Maupin Gallery has transformed into a reflective, sci-fi wonderland, located somewhere between your utopian dreams and futuristic nightmares. Korean contemporary artist Lee Bul's installation "Via Negativa II" is an architectural puzzle that explores the limits of perception and the boundaries of consciousness, creating a physical space that somehow manages to transcend its physical limits.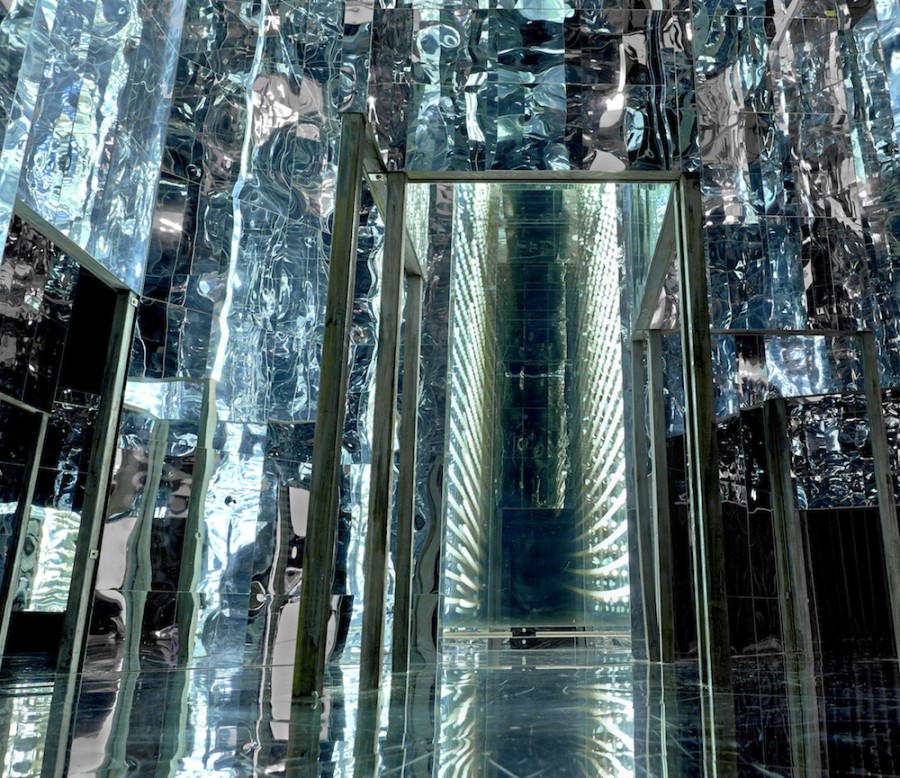 You enter the installation through a labyrinth adorned with reflective fragments. Multiplied visions of yourself, the other gallery-goers, and the installation itself reflect and reverberate off the narrow corridor walls. You may, and should, feel disoriented, afraid, and even not quite human. The hall then feeds feeds into a visual echo chamber covered in illuminated infinity mirrors, and that's where you lose yourself. The physical space gives way to a spiritual realm with no clear limits or boundaries. Where you are, and even who you are, can no longer be defined.
Bul's chamber of mirrors has, not surprisingly, already been compared to Yayoi Kusama's mirrored "Infinity Room" that brought massive lines to David Zwirner last summer. Indeed both artworks are mirror-filled infinite spaces -- and highly Instagram-able. See more shots of "Via Negativa II," and the remainder of the futuristic exhibition, below.
Lee Bul's exhibition runs until June 21, 2014 at Lehmann Maupin in New York.