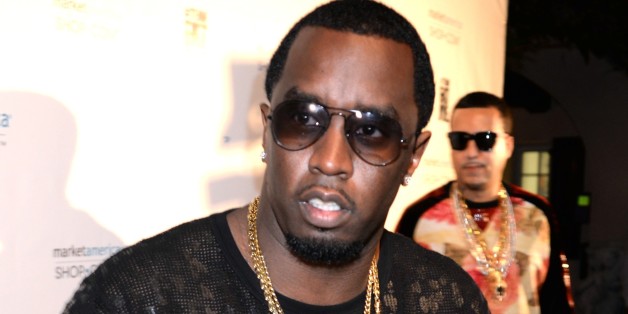 Remember those corny posters hanging in your high school classroom? You know the ones: Shoot for the moon, even if you fall you'll land amongst the stars? Well, there's essentially no difference between those motivational messages and P. Diddy's twitter account.
Life lessons from Diddy, in 140 characters or less:
A real person is not perfect, and a perfect person is not real.
Damn. So true.
Your mistakes should be your motivation, not your excuses.
If you want to fly, you have to give up the things that weigh you down.
Never regret anything because at one time it was exactly what you wanted.
Like those disco fries I ordered from Seamless last night.
You're right. You're so freakin' right.
Success doesn't make champions, challenges do...
Fine, I guess I'll go to the gym tonight.
Intelligence is one of the best things someone has to offer.
The best way to get something done is to begin.
What would we do without your wisdom, Diddy?
And while you're busy tweeting about Game of Thrones or how much your morning commute sucked, Diddy is changing lives, one tweet at a time. Check out this exchange he had with one of his fans, or should we say, students:
@iamdiddy I learned that I could open the Chinese food container and use it as a plate! Who knew! 🍚😀😁
So go out and BE. Get out there and LIVE. Make Diddy proud.
Related on HuffPost:
The 20 Funniest Celebrity Twitter Descriptions
SUBSCRIBE AND FOLLOW
Get top stories and blog posts emailed to me each day. Newsletters may offer personalized content or advertisements.
Learn more