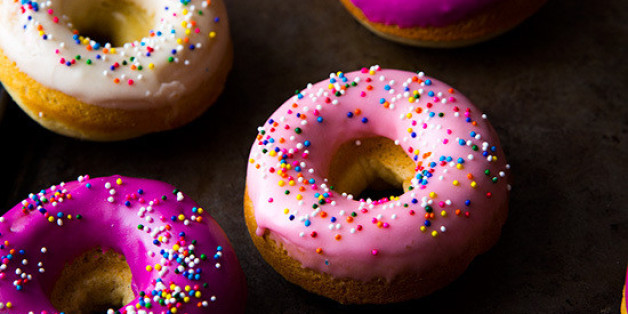 Cooking Classy
There are a lot of great breakfast pastries out there, guys. But none of them, not even the holy of holiest of French pastries -- the croissant -- can stand up next to a good donut. We know that the croissant is flaky, buttery and, well, French, but donuts are doughy, sugary and, sometimes, chocolate frosted. When you sink your teeth into a freshly-made, still-warm donut it tastes like pure joy. Especially when they're homemade.
On National Donut Day, a food holiday of the utmost importance, we want everyone to embrace the joy of this pastry and make as many donuts at home, from scratch, as possible. While we admit that this is a lot more work than driving to your local Dunkin' Donuts or Krispy Kreme, you'll be amazed to see that donuts are even better than you thought humanly possible.
Go bake donuts -- and finally discover their true greatness.
FOLLOW HUFFPOST