Keeping The Spark Alive In A Marriage, From Alison Sweeney (VIDEO)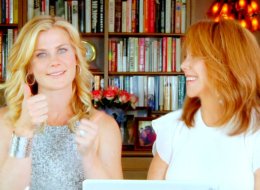 After 14 happy years of marriage, "The Biggest Loser" Host Alison Sweeney and her husband David have learned the importance of setting aside time for each other, and making the little things feel special.
"It's important that we set aside our careers when we get home. We work hard to make time for each other whenever and however we can," Alison explained.
Even if it's just making dinner at home or watching their favorite show together with a bowl of popcorn, Alison and her husband make it a priority to spend quiet time together.
"It doesn't have to be a big fancy date," she told us.
"We just let the little things feel special."
Get Alison's latest book, Scared Scriptless, on sale now!
For more of Alison's weight loss tips, view the slideshow below:
Health Tips From Alison Sweeney
With so many opportunities to overeat and indulge at restaurants, Alison makes it a priority to keep her portion sizes in control. "When my husband and I go out," she told us, "we share an entrée."

Since workouts can become repetitive, Alison encourages people to shake up their normal routine by trying new, challenging exercises. And she practices what she preaches. "I love to hike, take spin classes and do yoga," she said.

Alison loads up on veggies whenever possible, making them the star of any meal. "They're not only good for you," she says, "they're also satisfying!"

With Alison's busy schedule, she makes sure to plan ahead so that she can make healthy choices while she's on the go. "Make snacks for when you get hungry," she advised, "and take your gym bag with you. That way, you can go on a walk or run whenever you get a break."

Alison makes it a priority to have healthy foods front and center in her refrigerator at all times. "A bowl of washed blueberries to grab and snack on is always a great and healthy option," she said.

Along with eating healthy and working out, Alison is a big believer in the power of sleep. "I love my Sleep Number bed," she told us," because it allows both my husband and me to get a good night's sleep!"

To ensure that you make exercise a regular part of your routine, Alison recommends writing your workout schedule directly on your calendar, so that you can never use the excuse that you're "too busy" to exercise.

In order to give yourself an extra jolt of confidence while working out, Alison recommends wearing flattering, comfortable clothing to the gym. That way you can both look and feel positive while you're hitting the equipment.

A passionate believer in the importance of keeping those bodily fluids flowing, Alison stands by her mantra: "Drink plenty of water -- and always stay hydrated!"

With two young children and a busy career, Alison makes it a priority to start her day on the right foot with a healthy breakfast for herself and her family. "I love oatmeal with agave, cinnamon, blueberries and sliced almonds," she said.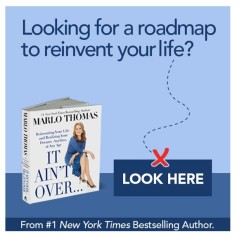 Add Marlo On Facebook:
Follow Marlo on Twitter:

Weekly Newsletter

Sign up to receive my email newsletter each week - It will keep you up-to-date on upcoming articles, Mondays with Marlo guests, videos, and more!

Sign up here