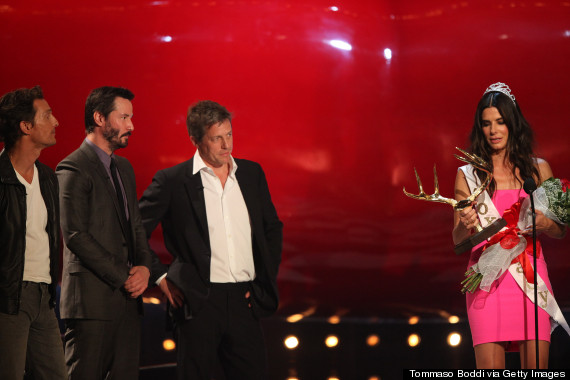 There's an entire dissertation to be written about what is wrong with "honoring" women for a decade of hotness, but to keep it simple: "Speed" came out in June of 1994, so Bullock has been hot for more than just that one decade. Also, let's not award people for hotness.
This year Rihanna was also recognized by Spike TV with the more ephemeral title of "Most Desirable Woman." Previous talented and successful females that have been given "Mantlers" for ten years of being good looking include Jennifer Aniston (2011), Charlize Theron (2010), Halle Berry (2009) and Cameron Diaz (2008).
SUBSCRIBE AND FOLLOW
Get top stories and blog posts emailed to me each day. Newsletters may offer personalized content or advertisements.
Learn more