Las Vegas Shooting Suspects Allegedly Espoused White Supremacy
UPDATE: Authorities in Nevada identified the suspects as Jerad Miller, 31, and his wife, Amanda Miller, 22.

June 9 (Reuters) - Law enforcement officials are looking into whether a man and woman who killed two Las Vegas police officers and a third person before killing themselves Sunday had links to the white supremacy movement, according to a report on Monday.
The Las Vegas Review-Journal, citing city law enforcement sources, said investigators discovered paraphernalia associated with white supremacists, including swastika symbols, but it was not clear where the items were found.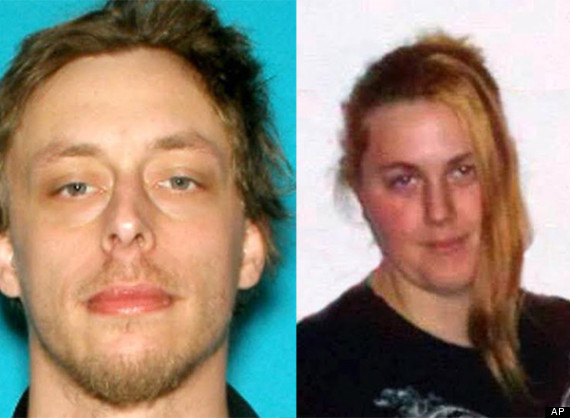 The newspaper's report also said the shooters covered the officers' bodies with something featuring the Revolutionary War-era Gadsden flag. The yellow flag, which contains an image of a coiled snake and the words "Don't tread on me," is associated with the conservative Tea Party political movement.
Representatives for the Las Vegas Police Department said they could not confirm the report. A morning news conference is planned later on Monday.
The armed man and woman shouted about a "revolution" before opening fire and killing the two uniformed patrol officers, Alyn Beck, 41, and Igor Soldo, 31, who were eating lunch in a CiCi's pizza parlor, police said on Sunday.
One of the two officers managed to return gunfire before the suspects fled to an adjacent Wal-Mart, where they killed a bystander inside the front door, then exchanged gunfire with police who pursued them further into the store, Clark County Sheriff Douglas Gillespie said.
Moments later, the female suspect shot her accomplice to death, then took her own life, Gillespie told reporters on Sunday.
Beck had worked in the police department since August 2001 and was married, with three children. Soldo had been on the force since April 2006 and was married, with a baby. (Reporting by Mary Wisniewski; Editing by Susan Heavey)