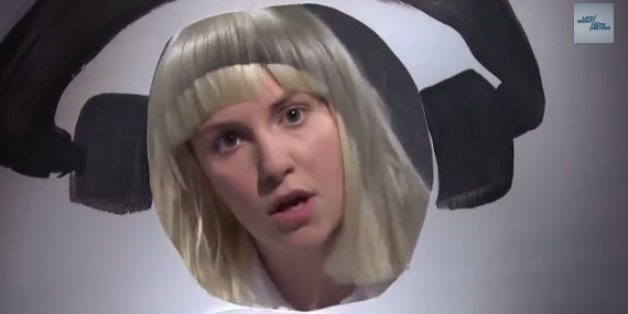 So, we guess it comes as no surprise that she had Lena Dunham perform the hit single on "Late Night With Seth Meyers" in her stead, Dunham danced around the stage in a platinum blond Sia-like wig, banged out faces from cardboard cutouts and played with toilet paper -- all as the singer presumably laid face down on the top of a bunk bed. Based on the original music video, which now has over 25 million views, Dunham's dance ended with her crawling into bed next to Sia. Aw.
SUBSCRIBE AND FOLLOW
Get top stories and blog posts emailed to me each day. Newsletters may offer personalized content or advertisements.
Learn more