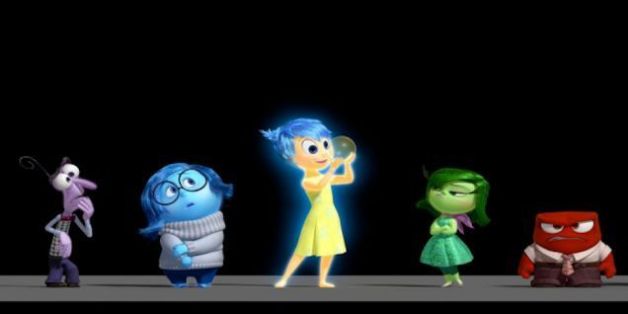 The plot for Pixar's "Inside Out" has been kept mostly under wraps for the past few months. Until now.
Director Pete Docter presented some unfinished footage and a synopsis for the film at the Annecy International Animation Festival. As Variety notes, "Inside Out" takes place inside the mind of an 11-year-old girl, Riley Anderson. Personified emotions, Anger (Lewis Black), Sadness (Phyllis Smith), Joy (Amy Poehler), Fear (Bill Hader) and Disgust (Mindy Kaling), will run her brain "like the starship Enterprise."
Here's what we now know about "Inside Out," which is due out June 19, 2015, when it will then become our favorite movie:
Riley is really just a proxy by which we'll meet the emotions, in the same way Andy is just a way for us to meet Woody and the gang in "Toy Story."