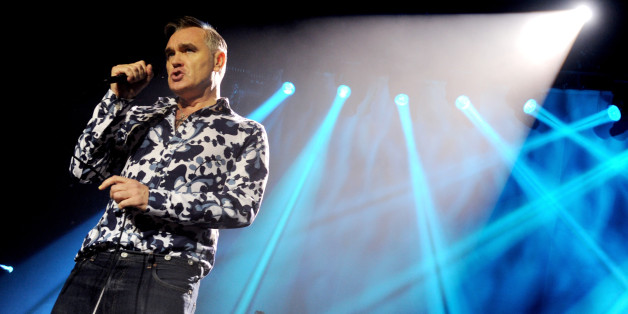 Now, Morrissey has announced that the remainder of his domestic tour will be canceled due to health concerns. His camp released the news on his Facebook page: "It is with great sadness that the remainder of the U.S. Tour has been canceled. The respiratory infection Morrissey contracted in Miami has worsened, and in the interest of making a full recovery, all further touring plans have been halted."
Another statement on his website blamed the artist's cold, which led to the virus, and said the singer felt "unimaginable sorrow" upon canceling the shows. Morrissey collapsed on Saturday, June 7 after the Boston Opera House show and was rushed to the hospital where he was treated for "acute fever," according to the statement: "Morrissey and the band are otherwise delighted and very grateful for their experiences on the U.S. tour, some shows of which they considered to be their best-ever."
Also on HuffPost:
Stars Who Have Puked During Concerts
SUBSCRIBE AND FOLLOW
Get top stories and blog posts emailed to me each day. Newsletters may offer personalized content or advertisements.
Learn more