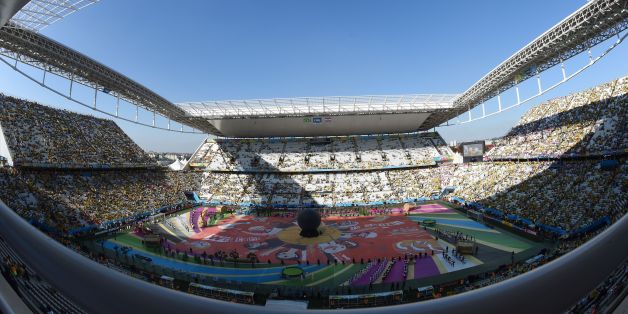 The World Cup is here, finally. Are you ready?
With 32 teams from across the globe coming together in Brazil to vie for the most coveted trophy in sports, the 2014 World Cup will be an event unlike any other. International superstars like Neymar, Cristiano Ronaldo and Lionel Messi will be looking to create legacy-defining moments of brilliance to earn a place among the game's all-time legends like Pele and Maradona. Traditional football powers like Italy, Germany and Uruguay will aim to rekindle past glories while tenacious underdogs from Algeria, Japan and the United States attempt to shock teams in the sport's premier tier. Meanwhile, defending 2010 champion Spain will aim to dazzle fans and opponents alike with its mesmerizing tika-taka style.

From the opening match between the hosts and Croatia through the final on July 13, the world will be celebrating every goal, lamenting every controversial referee's decision, jeering every dive and hanging on every moment on -- and off -- the fields in Brazil. Whether you're a lifelong footie fanatic or a casual fan just looking to join in the quadrennial fun, here are more than a dozen matches in the Group Stage that you should watch as well as some background information to help you understand the stakes:
SUBSCRIBE AND FOLLOW
Get top stories and blog posts emailed to me each day. Newsletters may offer personalized content or advertisements.
Learn more