Michael Keaton's comeback year gets its cherry on top with "Birdman." Directed by Alejandro González Iñárritu ("Babel"), the new black comedy is Keaton's third feature of 2014, following "Need for Speed" and "Robocop." This one looks like the best of that lot by a wide margin, a deft mix of Charlie Kaufman weirdness and "Death to Smoochy." Here's the logline from IMDb: "A washed-up actor who once played an iconic superhero must overcome his ego and family trouble as he mounts a Broadway play in a bid to reclaim his past glory." Keaton, who played Batman, is that washed-up actor. Support comes in the form of co-stars Emma Stone, Zach Galifianakis, Edward Norton, Amy Ryan and Naomi Watts. We're there and you should be too. "Birdman" is out on Oct. 17. Keaton's Oscar campaign starts now?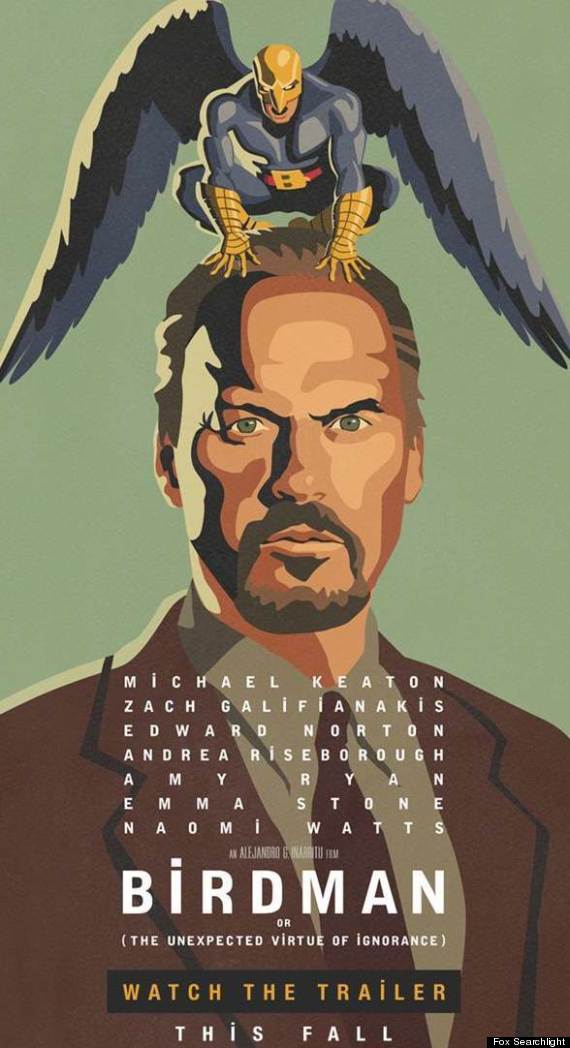 SUBSCRIBE AND FOLLOW
Get top stories and blog posts emailed to me each day. Newsletters may offer personalized content or advertisements.
Learn more