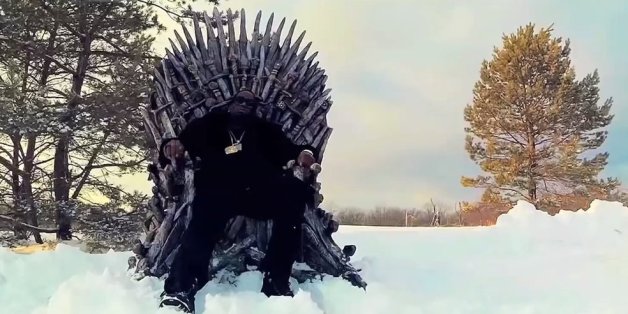 Puff Daddy is channeling the Seven Kingdoms in his new video for "I Want the Love," which features Meek Mill, a vast expanse of snowy land (winter has come) and the Iron Throne. The rapper doesn't quite carry the "Game of Thrones" theme throughout the entire clip, seeing as snowmobiles and cash drifting through the air aren't often seen in Westeros. Still, that's a pretty impressive replica of the Iron Throne, so join us in saying: All hail His Grace, Puff Daddy of House Combs, First of His Name, King of Bad Boy Records and the First Men, Lord of the Seven Kingdoms, and Protector of the Realm.
SUBSCRIBE AND FOLLOW
Get top stories and blog posts emailed to me each day. Newsletters may offer personalized content or advertisements.
Learn more