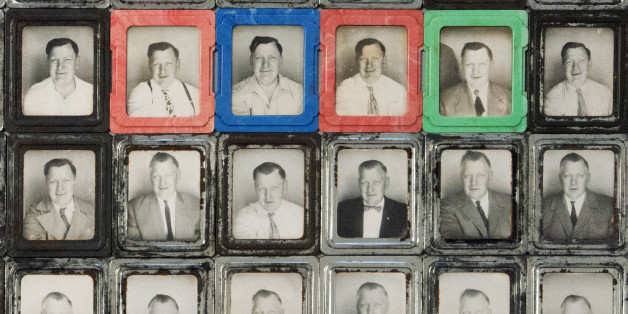 Check this mystery off as solved.
When a series of 445 photo booth portraits -- taken by an unidentified man between the 1930s and the 1960s -- made headlines in April, many wondered who this solitary individual was and why he had snapped so many pictures of himself. Was he a photo technician, or did he just love photo booths?
Tom Trelenberg, of Nevada, has the answer: The mysterious man is Franklyn Swantek, the now-deceased owner of Swantek Photo Service in Michigan.
After seeing stills from the photo series, which earlier this year went on exhibition at Rutgers University's Zimmerli Art Museum, Trelenberg thought he recognized the subject of the photo booth portraits as his own Uncle Franklyn. So he looked into the origins of the prints, most of which had ended up in the possession of a historian named Donald Lokuta. Once Trelenberg determined that the man in the photos likely hailed from Michigan and may have worked as a photo booth technician, he became sure the fellow in the prints was Swantek.
"Uncle Franklyn was a lot of fun, just a cheerful guy," the West Coast resident told the publication.
The picture Trelenberg paints of a chipper man with a humorous side is not far off from the man in the portrait series. Photo after photo, the man looked straight into the camera, sometimes with a somber expression, but usually with a slight smile on his face.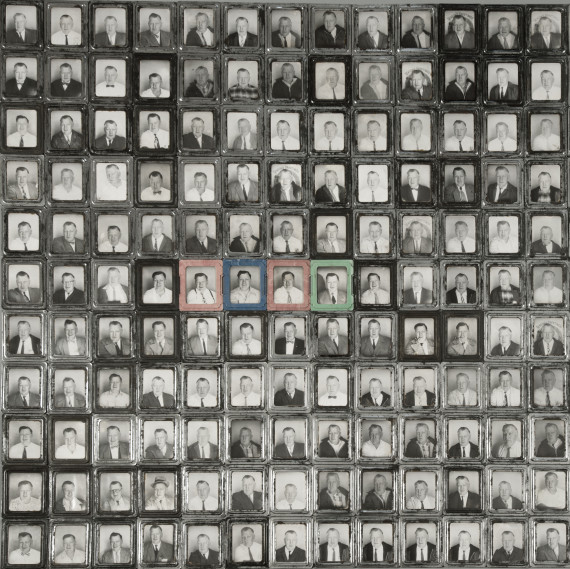 445 Portraits of a Man, ca. 1930s-40s, Photomatic photo booth silver gelatin prints. Photo by Peter Jacobs.
SUBSCRIBE AND FOLLOW
Get top stories and blog posts emailed to me each day. Newsletters may offer personalized content or advertisements.
Learn more