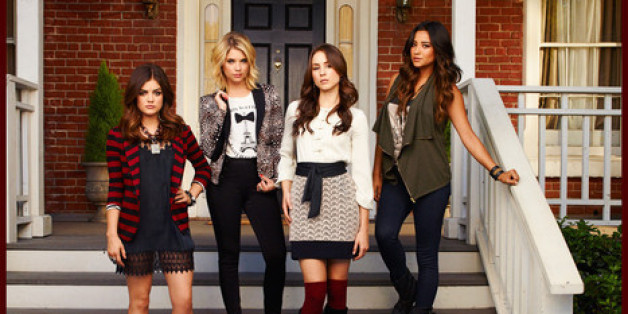 If there's one thing the crew of "Pretty Little Liars" is better at than lying, it's being proficient in the art of lip-locking.
And since we're all still having trouble keeping track of who may or may not be "A" the good people at MTV have given us something we have no problem mapping out: namely, who's swapped spit with whom on the show. From Erza and Aria to Hannah and Caleb and everyone in between, the fab foursome have engaged in some pretty heavy tongue action over the past few seasons.
Here's your definitive guide to who's kissed whom on the show.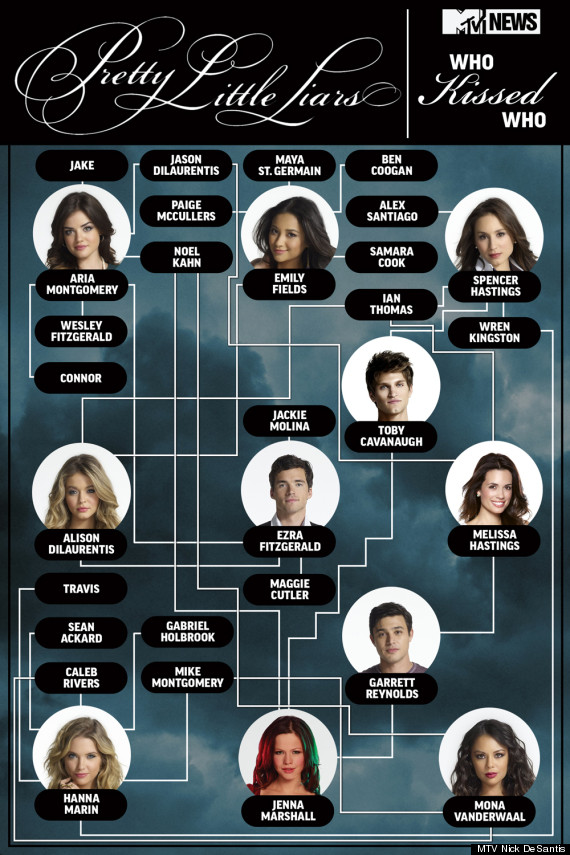 SUBSCRIBE AND FOLLOW
Get top stories and blog posts emailed to me each day. Newsletters may offer personalized content or advertisements.
Learn more