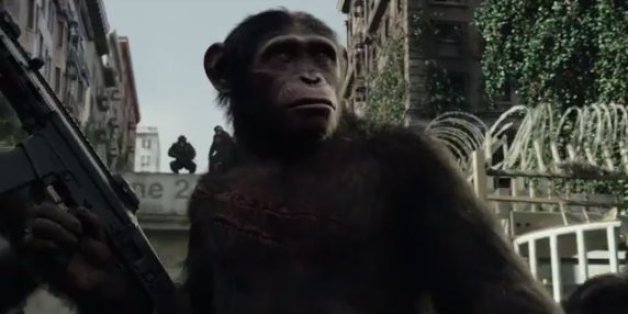 The final trailer for "Dawn Of The Planet Of The Apes" is a terrifying look at the franchise's next chapter. The summer blockbuster, out July 11, is the sequel to 2011's reboot of the series, which started with 1968's "Planet of the Apes." For a second there, it looks like humans and apes can live together in peace, but that clearly doesn't hold. Starring Andy Serkis, Jason Clarke, Gary Oldman and Keri Russell, "Dawn Of The Planet Of The Apes" finds the humans who were able to ward off that virus from the first film threatening Caesar and the genetically evolved primates. Good luck to all.
Also on HuffPost:
Celebs With Failed Former Careers
SUBSCRIBE AND FOLLOW
Get top stories and blog posts emailed to me each day. Newsletters may offer personalized content or advertisements.
Learn more