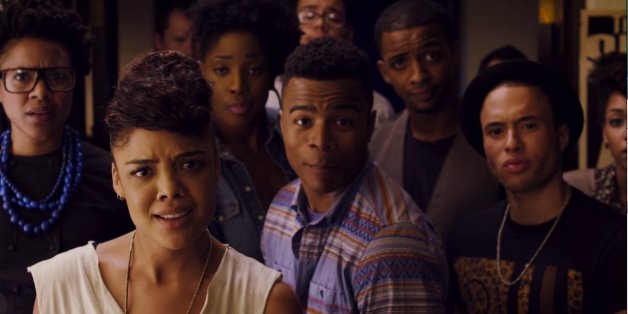 The first trailer for "Dear White People," a.k.a. the talk of the 2014 Sundance Film Festival, brings the acclaimed race satire to the fore -- and it is not to be missed. As soon as the booming voice-over announces that the movie is "in the tradition of 'The Help,' 'The Blind Side' and 'The Butler,'" there are no questions left about how uproarious it looks. In fact, after watching it, we aren't sure we'll ever look at "Gremlins" the same.
"Dear White People" tells the story of a riot that breaks out after white Ivy League students throw an African-American-themed party. The director, Justin Simien, won Sundance's Special Jury Award for Breakthrough Talent. The film stars "Everybody Hates Chris" lead Tyler James Williams, "Veronica Mars" actress Tessa Thompson, Kyle Gallner and Dennis Haysbert. It opens Oct. 17. We'll be there.
Also on HuffPost:
Sundance Film Festival 2014
SUBSCRIBE AND FOLLOW
Get top stories and blog posts emailed to me each day. Newsletters may offer personalized content or advertisements.
Learn more