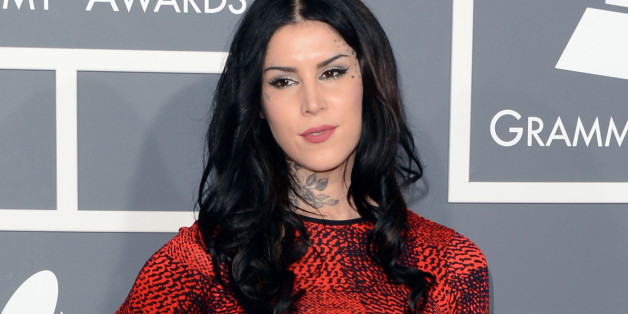 Jason Merritt via Getty Images
The celebrity news site writes that the Los Angeles Police Department is searching for a man named Michael Nunn after he allegedly sent a series of threats to the tattoo artist. LAPD Public Information Officer Nuria Vanegas confirmed to The Huffington Post that an investigation is ongoing.
On June 4, Nunn allegedly tweeted: "You have to understand, Kat, my life is over because of you. Therefore, what would my only reason for living be? Revenge," per TMZ. He later warned her to "lose the game or watch people die."
FOLLOW HUFFPOST