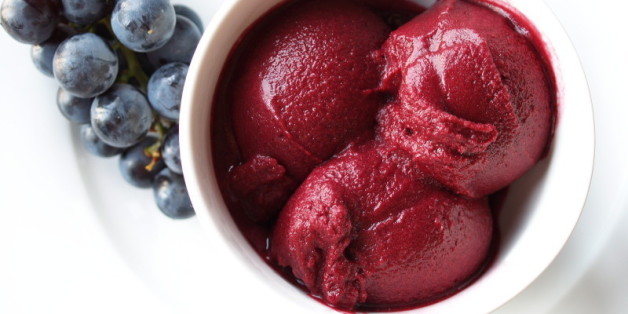 A lot has been written about fire being the human race's greatest invention. We agree, until it's 97 degrees out -- then we think it's the freezer. In our minds, fewer innovations have harnessed the power of the freezer quite so fruitfully as the ice cream maker. Sorbet recipes are some of our favorite desserts to turn to when we can't stand the heat, and we found some amazing new ones to share with you today.
We've all had raspberry sorbet at this point, right? Please don't get us wrong, that stuff is delicious, but we just think it's time to recognize all the other amazing things you can make sorbet out of. Think strawberries, blueberries, maple syrup, beets -- actually, we'd defy you to find us anything (edible) that you can turn into sorbet that wouldn't be delicious. Also, if you have never had David Lebovitz's chocolate sorbet, we really have to insist that you make it immediately.
Want to read more from HuffPost Taste? Follow us on Twitter, Facebook, Pinterest and Tumblr.
ALSO ON HUFFPOST:
PHOTO GALLERY
BEFORE YOU GO
Ice Cream Recipes
PHOTO GALLERY
Ice Cream Recipes