As the summer sun seems to swell, the sweet relief of the cold becomes an increasingly alluring concept. Rather than booking it to yet another tropical island this season, why not head for cooler weather? Friendly reminder: When it's summer in the Northern Hemisphere, it's winter in the Southern Hemisphere and miraculously above-freezing temperatures in Arctic locales.
Take advantage of the naturally cooler temperatures in these nine far-out destinations for the perfect summer vacation (the money you save on your electric bill is just a bonus).
1. Patagonia, Argentina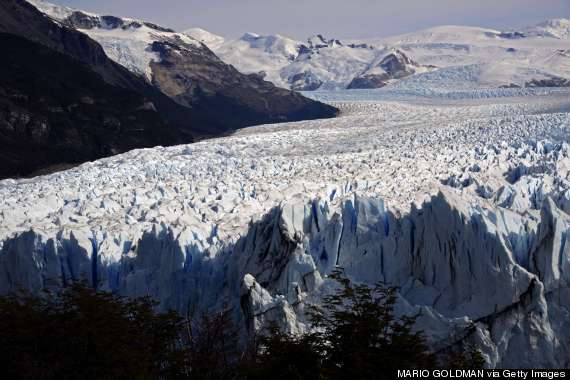 If you're looking for a touch of snow in July, head down to Patagonia, a region shared by Argentina and Chile. (Tip: It's colder in the Argentine portion.) Explore Patagonia's gorgeous landscape, including the glaciers in Los Glaciares National Park, El Calafate and El Chaltén. The region also has some of the best skiing and snowboarding in South America, at ski resorts like Caviahue and historic La Hoya. Average temperature from June to August: low 30s to high 40s

2. Cape Town, South Africa If you don't mind a little bit of rain (or snow), then head to Cape Town. Since it's the off season, there aren't nearly as many tourists, meaning it'll be easier to squeeze a trip into your budget while still having plenty to do. Besides hitting up the usual sites like Table Mountain National Park, Cape of Good Hope and Port of Cape Town, there is also Cape Town Fashion Week (you can buy tickets in advance), Wacky Wine Weekend and Knysna Marathon, to name a few. Average temperature from June to August: mid 40s to mid 60s

3. New South Wales, Australia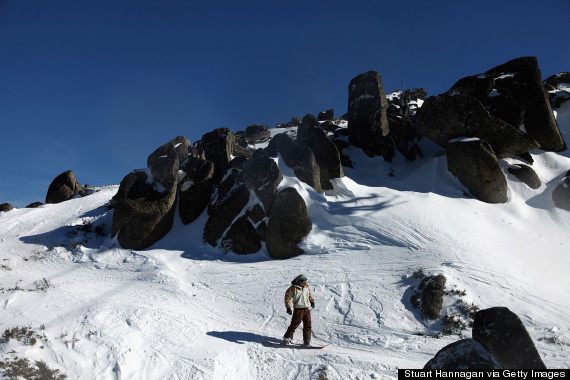 I you've ever wanted to visit the land down under but can't stand the heat, book a flight to New South Wales this summer. Pay a visit to Sydney to see the iconic Opera House, enjoy the Art Gallery of New South Wales and frolic at the Manly Sea Life Sanctuary. If you want to spend time outdoors, visit Mount Kosciuszko, which boasts ski and snowboarding slopes, and the Barkindji Biosphere Reserve, which houses several unique species of plants. Average temperature from June to August: mid 40s to low 70s

4. Glacier Bay National Park, Alaska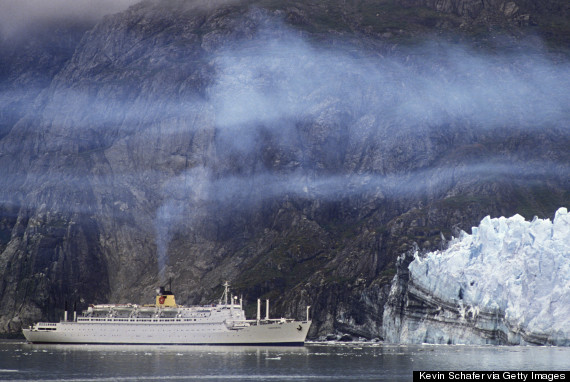 Alaska remains fairly cool all year round and is a great option if international travel isn't possible. Glacier Bay National Park, which contains a variety of fauna and animals, is especially good for outdoorsy kids. Take a boat tour of the park or hike among the picturesque mountains and glaciers. You can even go camping and fishing in special designated sections. Average temperature from June to August: high 40s to high 70s

5. Jukkäsjarvi, Sweden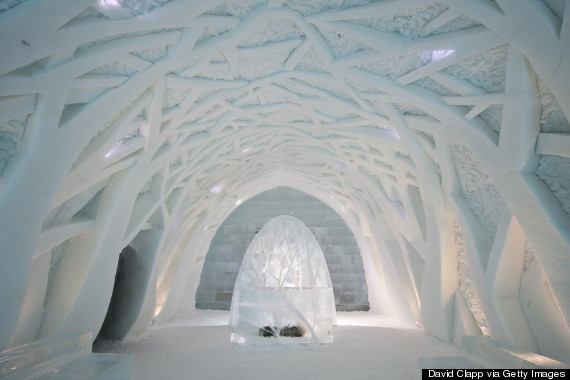 Jukkäsjarvi is the perfect place if you love ice and remote retreats. The Ice Hotel has, fittingly, an Ice Bar, which serves frosty drinks all year round (bring a coat!). Summertime brings the hotel's wilderness camp for those interested in more outdoors activity. While there, visit Jukkasjarvi Kyrka, a well-preserved 17th century church. Average temperature from June to August: low 40s to mid 60s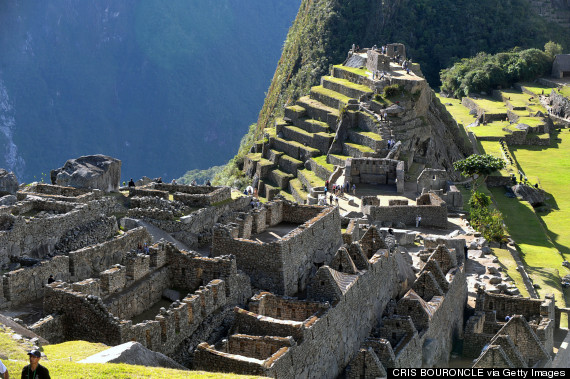 Even though it can be pretty warm this time of year, Peru is still much cooler than many places in the northern hemisphere. If you've ever wanted to visit this hilly Incan landmark, the cool, dry weather will make the trip easier, especially if you're not down with snow on your summer vacation. There are several companies that can take you to the ancient ruins and the local sites, including Explorandes, Enigma and Peru Treks. Average temperature from June to August: low 30s to high 70s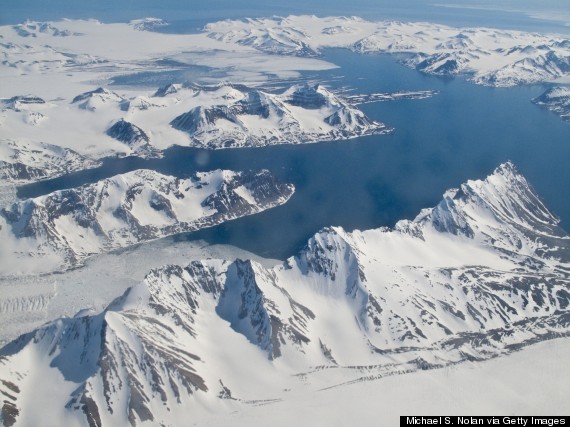 Visiting the top and bottom of the world is made problematic by weather: The winter is so intense, it's not particularly safe or pleasant for humans. But summer in the North Pole provides curious tourists more manageable weather. If you're traveling with little ones underfoot, there's the Santa Claus House that makes it Christmas all year round. Be sure to also check out some of the beautiful native wildlife, like auks, puffins and even polar bears (from a safe distance, of course), and soak in natural hot springs. You can even take boat tours in the icy waters, or if you're really adventurous, run the annual marathon. Average temperature from June to August: low 50s to low 70s
8. Vatnajökull Glacier in Öræfasveit, Iceland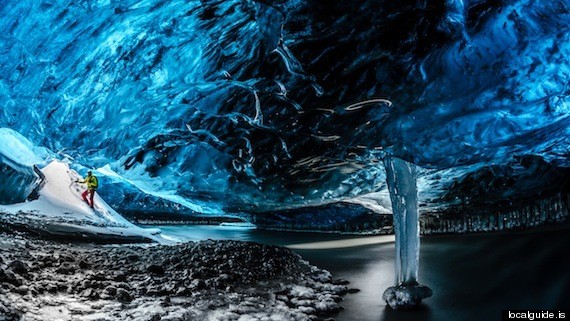 What's cooler than being cool? Ice cold. And that's exactly what you'll be if you visit this beautiful and complex ice structure, the largest Icelandic glacier. Local tours of the glacier run from April until October. When you're not exploring the frozen mass, you can take a lagoon tour or visit Höfn, a fishing town known for its delicious lobster and the perfect place to get away and relax. The area also has a series of gorgeous ice caves open for tours (not until October, though), which are especially great if you're interested in snapping some breathtaking photos like the one above. Average temperature from June to August: mid 40s to low 60s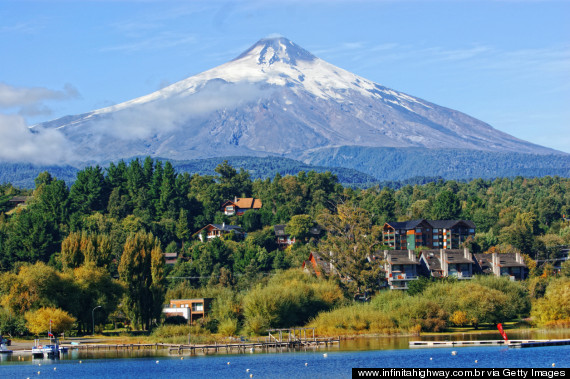 If you're looking for pleasant weather to explore mountains of magma, there's no place like Pucón, located in southern Chile. Mount Villarica is a must-see, and if you're not keen on seeing boiling hot rock at the top, there are gorgeous volcanic caves to explore. This town also has a host of beautiful rivers, lakes and waterfalls, like the Ojos del Caburga and Termas Trancura, plus private horseback riding at Campo Antilco. Average temperature from June to August: low 30s to low 60s
SUBSCRIBE AND FOLLOW
Get top stories and blog posts emailed to me each day. Newsletters may offer personalized content or advertisements.
Learn more