More often than not, the typical American home costs between one and two times as much as the typical family income. In other words, where incomes are higher, home prices tend to be higher, and vice versa. But what if you live in San Francisco or Detroit? Well, then that's just not the case, and this chart from NPR can prove it. Not only does it show you the most extreme examples, like Honolulu, where a home costs almost 5.5 times the average household income, and Decatur, IL, where a home costs less than one time the average household income, but it can give you the ratio for any metro area in the country that's of interest to you.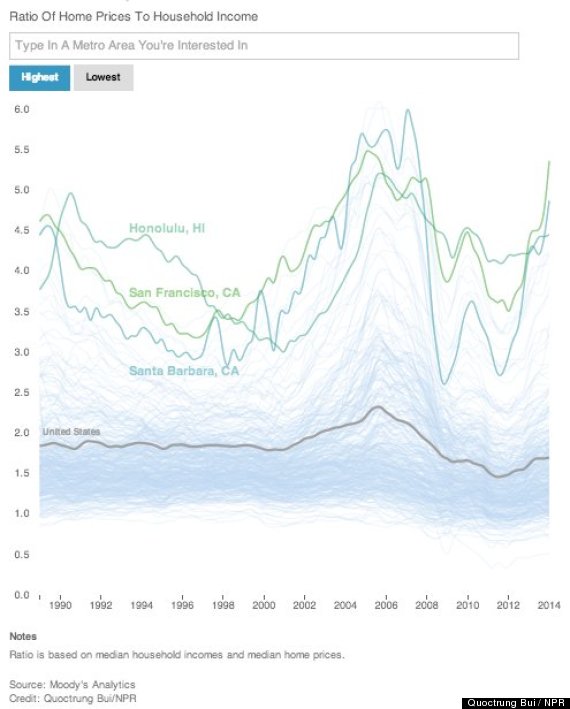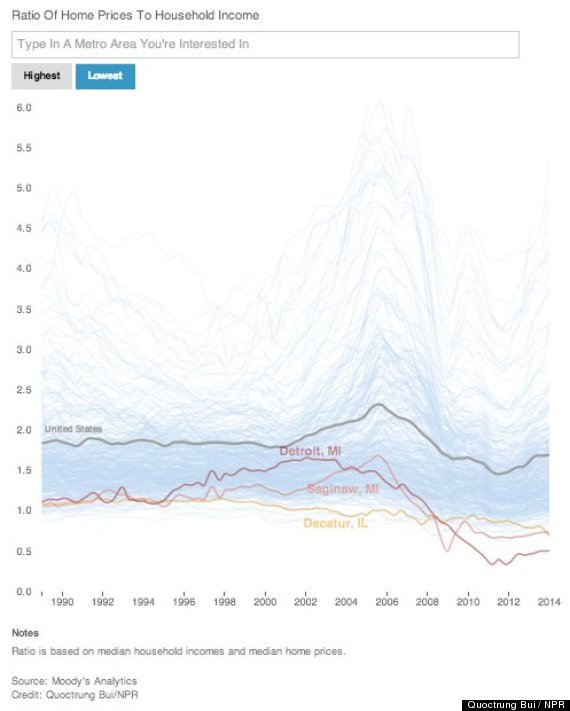 Are you an architect, designer or blogger and would like to get your work seen on HuffPost Home? Reach out to us at homesubmissions@huffingtonpost.com with the subject line "Project submission." (All PR pitches sent to this address will be ignored.)
Also on HuffPost:
10 Most Expensive Cities For Real Estate
SUBSCRIBE AND FOLLOW
Get top stories and blog posts emailed to me each day. Newsletters may offer personalized content or advertisements.
Learn more