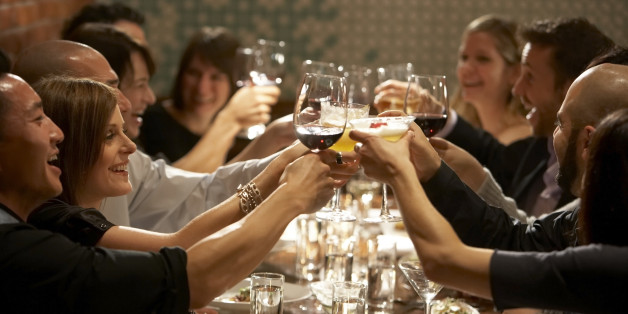 Updated July 14, 2014: 11:30 a.m. EST
A new restaurant in San Antonio has a policy that's challenging the status quo and raising some eyebrows in the process. Its servers don't take home their tips -- not a single penny of them.
Although the restaurant's manager, Nick George, is "flattered and humbled" that customers are moved to leave a few dollars on their tables before leaving, he's currently discouraging them from doing so. But when gratuity is given (the restaurant had collected about $600 when KENS 5 News reported the story on Wednesday) the money is donated to a good cause. The first to benefit from Oaks Crossing's satisfied patrons is the local Parman Branch Library.
Restaurant chain Waffle House recently drew similar attention for a company-wide tipping policy, but for all the wrong reasons. After a generous diner at one of the restaurant's locations in North Carolina gave a $1,000 tip to his server on Mother's Day, Waffle House management gave the tip back to the anonymous do-gooder. According to company policy, large tips charged on a credit card are automatically returned to the customer.
The story had a happy ending, however, when the patron caught wind of the story and returned to the restaurant to write a check for $1,000.
Like Us On Facebook

Follow Us On Twitter
Related on HuffPost:
Tipping Practices Around The World
SUBSCRIBE AND FOLLOW
Get top stories and blog posts emailed to me each day. Newsletters may offer personalized content or advertisements.
Learn more