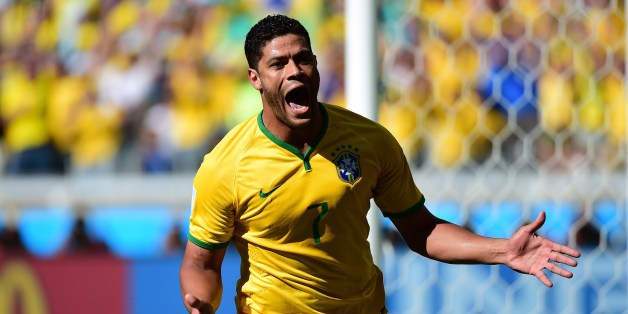 MARTIN BERNETTI via Getty Images
Howard Webb is not afraid to make Hulk angry.
The veteran referee outraged the Brazil striker and stunned the crowd at Estadio Mineiro in Belo Horizonte by making a handball call that negated what initially appeared to be a goal. With Brazil and Chile deadlocked at 1-1 in the second half of the opening game of the knockout stage at the 2014 World Cup, Hulk put the ball into the net in the 55th minute after controlling a long, high through ball into the penalty area. As Brazil and its fans celebrated, Webb waived off the goal and showed Hulk a yellow card for using his right arm as he brought the pass from Marcelo under control before his shot.
RESULTS! 79% think Howard Webb made the right decision & this was a handball from Hulk. You be the judge. WATCH »
http://t.co/0pQI9H3NRZ
FOLLOW HUFFPOST