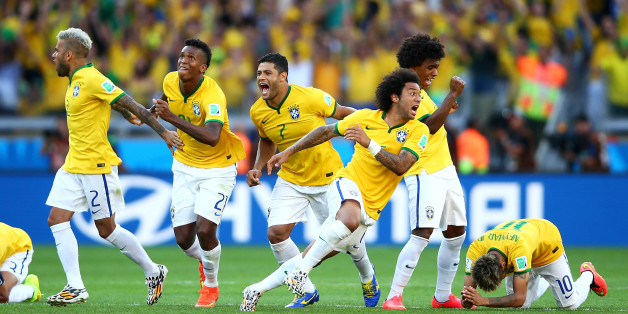 Paul Gilham via Getty Images
After 120 tense and thrilling minutes left them deadlocked, Brazil and Chile were each given just five penalty kicks apiece to separate themselves. The drama continued until the final kick bounced harmlessly off the goalpost.
With Neymar converting the decisive kick for Brazil and Gonzalo Jara clanging Chile's final effort of the post, the World Cup hosts prevailed 3-2 in the penalty shootout to clinch a spot in the quarterfinals. Brazil goalkeeper Julio Cesar made two key saves and received some late support from the woodwork to spark celebrations within and without Estadio Mineirao in Belo Horizonte on Saturday.
FOLLOW HUFFPOST