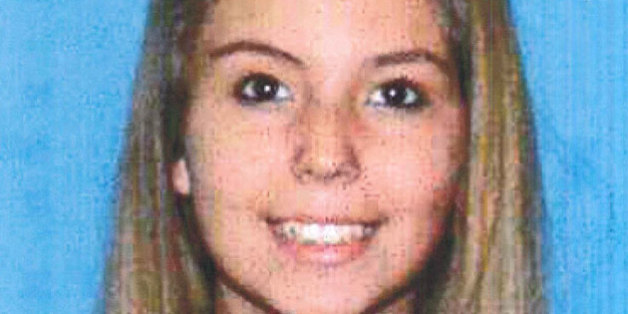 Authorities have identified Jenny Gamez as the second woman found dead in a suitcase left on the side of a rural Wisconsin roadway.
According to the Walworth County Sheriff's Office, Gamez, 21, of Cottage Grove, Oregon, disappeared in 2012. The positive identification was made using dental records.
Gamez' naked and bound body was found in a suitcase on June 5, near Lake Geneva, in southern Wisconsin. Another suitcase found at the scene contained the body of 37-year-old Laura Simonson, 37, of Farmington, Minnesota.
Steven Zelich, 52, of West Allis, Wisconsin, was arrested Wednesday on two counts of hiding a corpse. Zelich allegedly confessed to police that he killed both women shortly after meeting them.
According to the criminal complaint issued against Zelich, he met Gamez online in 2012 and they met in person, in late 2012 or early 2013.
Simonson, a mother of seven, had been missing since Nov. 22. The criminal complaint filed alleges Zelich met Simonson last November after contacting her online too.
Officials on Thursday said they believe Simonson was killed in Rochester, Minnesota -- more than four hours by car from Lake Geneva. Detectives reported recovering potential evidence of Simonson's death at a hotel there on June 24, after hotel employees recognized Simonson's photo and contacted police. Hotel records indicate Simonson and Zelich stayed in the room on Nov. 2 and Nov. 3, authorities said.
Authorities at a media briefing on Thursday said they are investigating Zelich's online activities and his possible involvement with bondage websites.
Zelich is being held on a $1 million bond in the Walworth County Jail. Gazettextra.com reports the Walworth County District Attorney's office is expected to file homicide charges against him.
CORRECTION: An earlier version of this article misspelled the victim's last name. It is Gamez, not Gomez.
SUBSCRIBE TO & FOLLOW BREAKING ALERTS
Never miss a thing. Sign up for up-to-the-minute breaking news alerts delivered straight to your inbox. Learn more