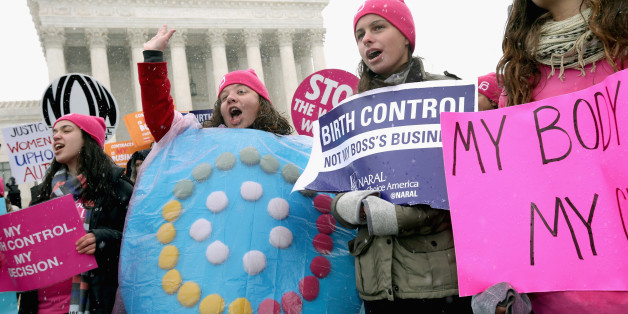 Chip Somodevilla via Getty Images
SCOTUSblog received angry feedback on Monday from people who thought that it was affiliated with the Supreme Court.
SCOTUSblog is a Peabody Award-winning law blog that reported the decision on Monday, but some people clearly didn't know that. They tweeted their outrage with the ruling at the site, and SCOTUSblog decided to respond in what might be the best way possible: by trolling them.
The responses to uninformed haters made us laugh out loud:
Thoughtless MT @USUfacts @scotusblog, how about you stop thinking of big business & start thinking of women? old white misogynists. #shame
You have no idea MT @ZwielichtFunkel: I'd have thought that @SCOTUSblog is a parody account. Is douchebaggery by government accounts normal?

— SCOTUSblog (@SCOTUSblog) June 30, 2014
Come at us, bro MT @mazurslovedogs: @SCOTUSblog manages to screw up or endanger everyone's life. Maybe someone needs to discuss impeachment!

— SCOTUSblog (@SCOTUSblog) June 30, 2014
FOLLOW HUFFPOST