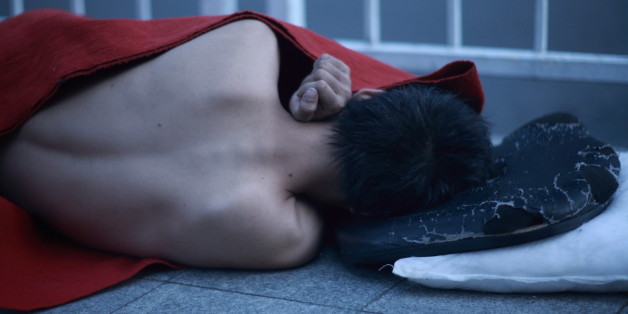 On a hot June morning in Washington, DC, roughly 30 people gathered in St. Stephen's Episcopal Church to remember Michael Leslie. It was an open casket viewing, with the body encased in white satin and a small red light illuminating his face. Several women broke down in sobs. Friends shared stories about Mike the comedian, the magician, the beloved younger brother and the center of attention.
They also remembered the Mike who was homeless. He spent many nights with his brother Jeffrey sleeping near a construction site, just a few miles from the nation's capitol. Leslie had been coming to the basement of St. Stephen's almost every weekday for the last several years for a free breakfast and other services from homeless outreach organization Thrive DC. Many of those mourning his death were fellow Thrive clients or DC social workers. Seated in the pews was a woman who knew him from the "hypothermia shelter" he stayed in during DC's bitter winters.
"Many of you know Mike from coming to services like Thrive," said Josh Neal of the Northwest Community Church, where Leslie was a regular at their monthly outreach program. "But Mike had a fuller life than that, and we're here to celebrate it."
SUBSCRIBE AND FOLLOW
Get top stories and blog posts emailed to me each day. Newsletters may offer personalized content or advertisements.
Learn more