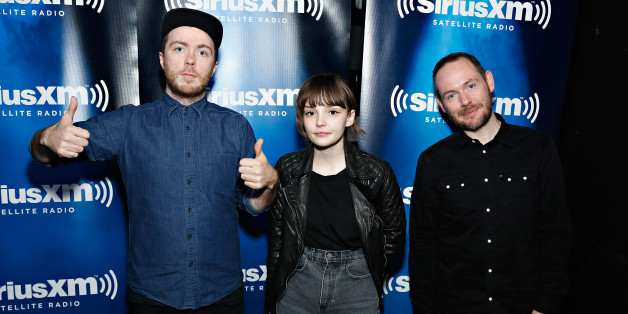 Cindy Ord via Getty Images
Back in April, Mike Shinoda of Linkin Park chatted with Noisey about the group's latest album, "The Hunting Party," as well as the current state of rock music. In the interview, he had some choice words for Chvrches: "There's so much music out there; there's so much stuff that sounds like Haim or Chvrches or Vampire Weekend that I'm full. The thing I'm hungry for is not that. I turn on the rock station in L.A. and it sounds like Disney commercial music."
In an interview with Swiss TV channel Joiz, the synth-pop trio responded to Shinoda's comment, saying it was a "pointless dig." Singer Lauren Mayberry called it "bullshit."
"It's not an opinion I would worry about hugely," Mayberry said. "It's not my kind of music. They've been on the radio for how long, and I just don't listen to that radio station. That's a smarter move then saying something for a tagline."
Mayberry also pointed out that they were being called a "corporate sellout by the man who wrote the theme music for the MTV VMAs." The band discussed how they work to ignore such negative comments, saying they will probably continue to "not buy Linkin Park records." The Linkin Park discussion begins about nine minutes into the interview:
See Your Favorite Artists Turned Into LEGO
FOLLOW HUFFPOST