It was a story of personal triumph that she wanted to tell for "so long." Fortunately, this unidentified New York woman ran into Brandon Stanton, the man behind one of the Internet's favorite blogs, Humans of New York.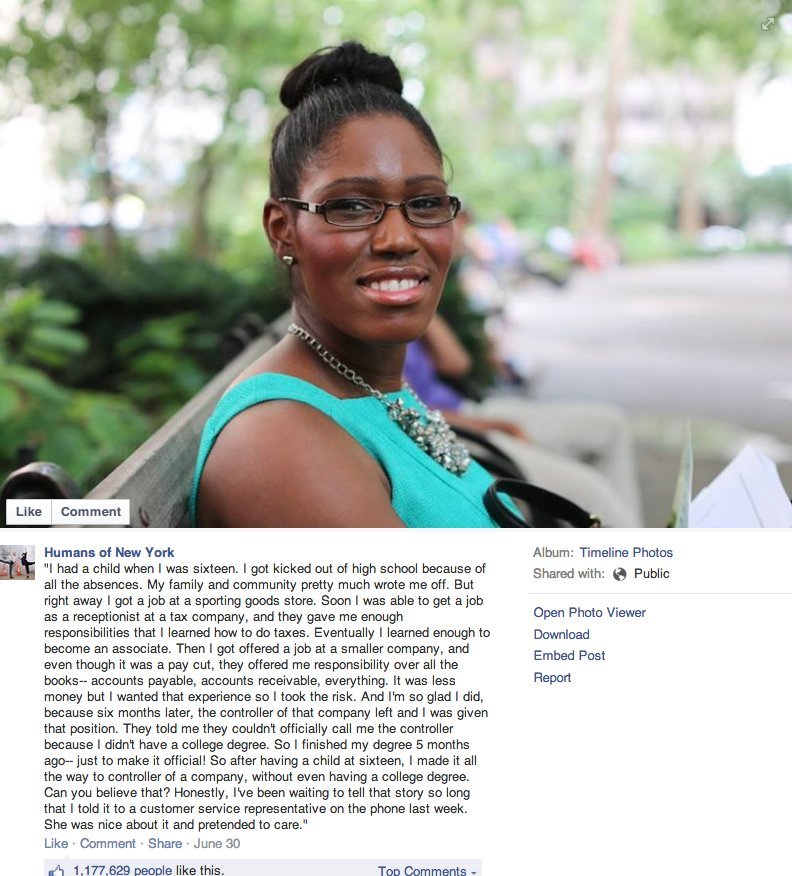 Teen moms in America -- of whom there are a higher percentage in the U.S. than in any other developed country -- are often shamed for being pregnant, instead of receiving support.
Correction: The headline originally stated the story subject ran her business.