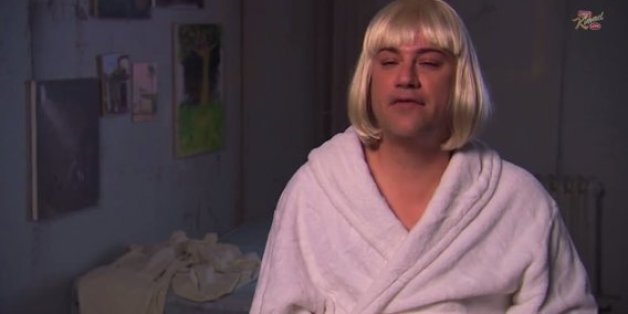 The Sia tour continued Thursday night as the singer appeared on "Jimmy Kimmel Live" for another of her increasingly elusive performances. Yet, before Sia sang with her back to the audience, Kimmel took the opportunity to wear a nude leotard and blonde wig, while being taught the dance from "Chandelier" by the video's performer, Maddie Ziegler.
As the 11-year-old said after watching Kimmel dance, "It's better than I thought it would be."
SUBSCRIBE AND FOLLOW
Get top stories and blog posts emailed to me each day. Newsletters may offer personalized content or advertisements.
Learn more