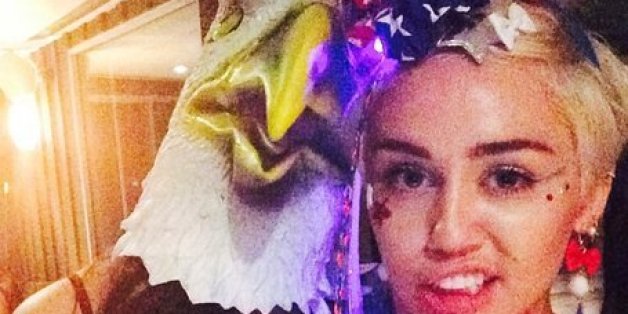 In honor of the birth of America, Miley Cyrus themed her usual weirdness with the proud colors of this great country and some really creepy masks from Party City. Here is a filtered glimpse at her Fourth of July festivities:
... patriotic party favors and "besties."
There were fully terrifying Uncle Sam and eagle masks ...
... a unicorn and approximately 1776 pool floats ...
Also on HuffPost:
Miley Cyrus' Transformation
SUBSCRIBE AND FOLLOW
Get top stories and blog posts emailed to me each day. Newsletters may offer personalized content or advertisements.
Learn more