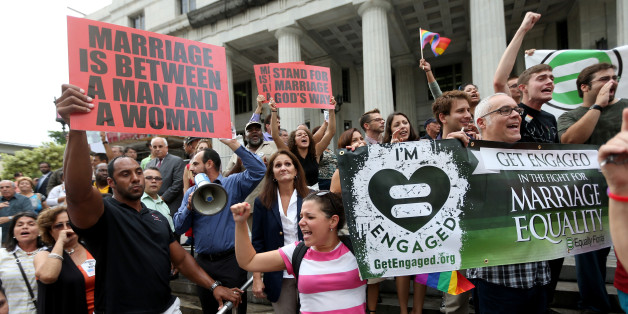 Jesus would have some pretty strong opinions about the biggest political issues being discussed in America today, according to the respondents of a new HuffPost/YouGov poll.
Americans were most likely to think Jesus would weigh in on the issues of health care, carbon emissions and abortion. Fifty-five percent of adults said Jesus would be supportive of universal health care, compared to 19 percent who said he would oppose it. Fifty-two percent said Jesus would support reducing carbon emissions, while 13 percent said he would be in opposition. By a 52 percent to 20 percent margin, respondents also said Jesus would oppose legalized abortions.
Americans also seemed fairly confident about what Jesus would have to say about gun control and taxes. Forty-six percent said Jesus would be supportive of stricter gun laws, while 25 percent disagreed. A near identical percentage, 45 percent to be exact, said Jesus would support imposing higher taxes on the wealthy, compared to 23 percent who said he would oppose that position.
Respondents were most divided about where Jesus would stand on gay marriage and the death penalty. Forty-five percent of respondents said Jesus would oppose gay marriage, while 32 percent believed he would be supportive. By an even narrower 41 percent to 34 percent margin, respondents said Jesus would oppose giving the death penalty to murderers.
Protestants in particular struggled with whether Jesus would support applying the death penalty to murderers. Forty percent said he would, while 39 percent said he would not. Catholics by comparison were much less divided -- 28 percent said Jesus would support sentencing murderers to death, compared to 49 percent who said he would oppose it.
The HuffPost/YouGov poll was conducted July 1-July 2 among 1,000 U.S. adults using a sample selected from YouGov's opt-in online panel to match the demographics and other characteristics of the adult U.S. population. Factors considered include age, race, gender, education, employment, income, marital status, number of children, voter registration, time and location of Internet access, interest in politics, religion and church attendance.
The Huffington Post has teamed up with YouGov to conduct daily opinion polls. You can learn more about this project and take part in YouGov's nationally representative opinion polling. Data from all HuffPost/YouGov polls can be found here.
Also on HuffPost:
Top 10 Most and Least Religious States
SUBSCRIBE AND FOLLOW
Get top stories and blog posts emailed to me each day. Newsletters may offer personalized content or advertisements.
Learn more