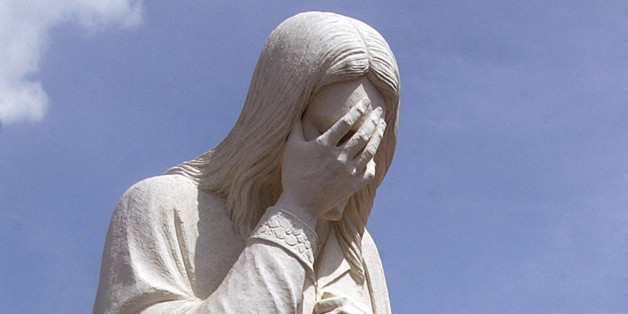 Mark Zimmerman via Getty Images
All of Brazil wept as they watched Germany punch in a stunning seven goals, the most ever scored in any World Cup semi-final.
The frenzy of tweets included some memorable ones of Rio's Christ the Redeemer statue hanging his head in shame.
Face-palming.
Trying not to watch.
And even just leaving.
FOLLOW HUFFPOST