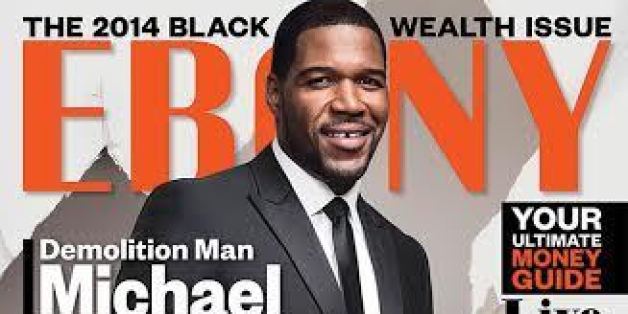 Michael Strahan greets millions of "Live with Kelly and Michael" viewers each morning with his trademark gap-toothed smile and happy-go-lucky personality.
But things weren't so pleasant for the former NFL player eight years ago, when he was locked in an acrimonious divorce with now-ex-wife Jean Muggli. At the height of the court battle, Muggli accused Strahan of abuse, infidelity and ignoring their twin daughters. Strahan denied the allegations and claimed that his ex had a major spending problem.
"When you get divorced, people get upset, angry and say crazy things," he tells the magazine. "You have to take it. But it wasn't easy. It was hard as hell."
Today, Strahan says the experience has helped him cultivate a strong relationship with fiancée Nicole Murphy. (Murphy, the ex-wife of actor Eddie Murphy, is a star on VH1's "Hollywood Exes.")
"For us it's key that we maintain normalcy," Strahan says. "We have a great life. People can buy into their own celebrity, and that's a dangerous thing."
Most Memorable Daytime TV Moments Ever
SUBSCRIBE AND FOLLOW
Get top stories and blog posts emailed to me each day. Newsletters may offer personalized content or advertisements.
Learn more