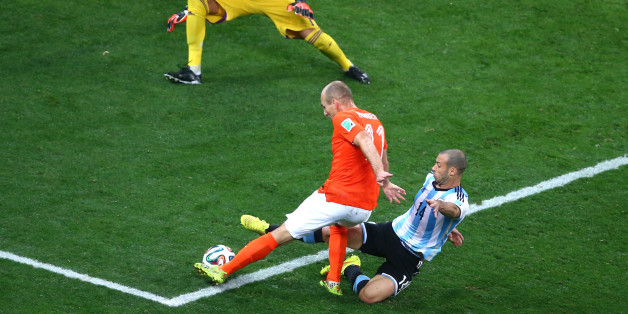 Julian Finney via Getty Images
Think Neymar's fractured vertebra is the worst injury of the World Cup? Think again. His busted back has been overshadowed by a real a**hole.
Mascherano sustained the gruesome injury at the tail end of regulation play, when he stretched to block a potentially game-ending shot on goal by Dutch player Arjen Robben:
Earlier in the match, Mascherano knocked heads with another player, collapsed, and was helped off the field, only to return 2 minutes later, leading many to speculate he'd also played through a concussion.
PHOTOS: Argentina vs Netherlands
FOLLOW HUFFPOST