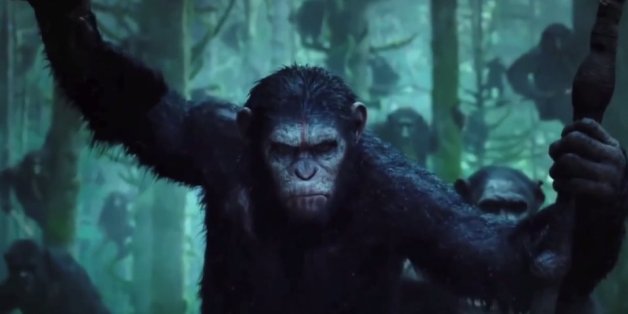 Two of summer's most hyped movies, "Dawn Of The Planet Of The Apes" and "Boyhood," open this weekend, and now they exist in perfect harmony in this mashup. "Apehood," from film editor and video essayist Nelson Carvajal, throws together the already critically adored films to create a montage of Caesar the ape's growth, spanning "18 years of filming." With the same song from the "Boyhood" trailer -- "Hero" by Family of the Year -- the sweet, sweet video previews a movie we'd actually like to see.
Also on HuffPost:
Celebs in Monokinis and One-Piece Swimsuits
SUBSCRIBE AND FOLLOW
Get top stories and blog posts emailed to me each day. Newsletters may offer personalized content or advertisements.
Learn more