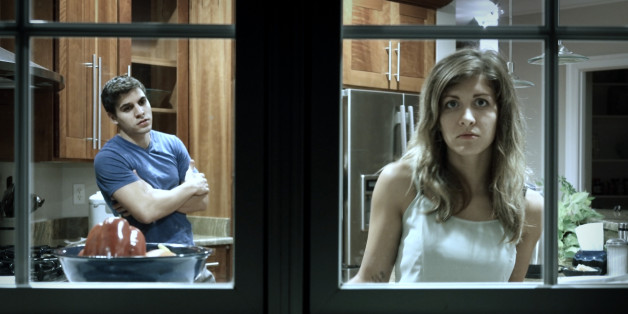 According to new research, women are more likely than men to want out of a marriage -- and they're also more willing to actually end it.
The Austin Institute, which is dedicated to academic research on family, sexuality, social structures and human relationships, surveyed over 15,000 adults -- nearly 4,000 of which were divorcees -- for their "Relationships in America" study. The results give insight into why couples call it quits.
1. Women, more so than men, are more likely to be unhappy in a marriage.
When participants were asked if they had thought about leaving their partner in the last year, 20 percent of married women said yes compared to only 13 percent of married men.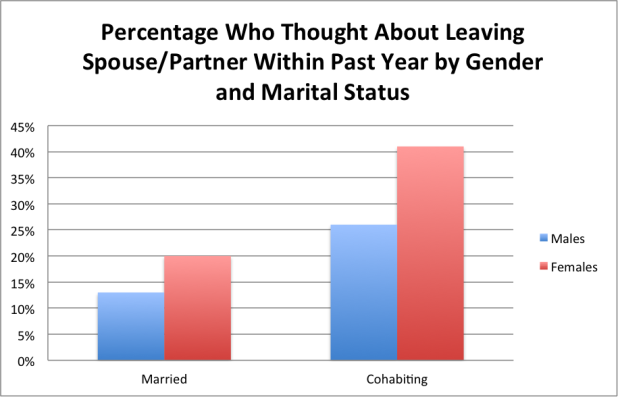 Graph courtesy of The Austin Institute
2. Women are more likely to want a divorce and are historically more likely to file.
According to research cited by the Austin Institute, more women have filed for divorce over a 125-year period than men. So it's not surprising that when asked who wanted out of the marriage more, both partners were more likely to say it was the wife.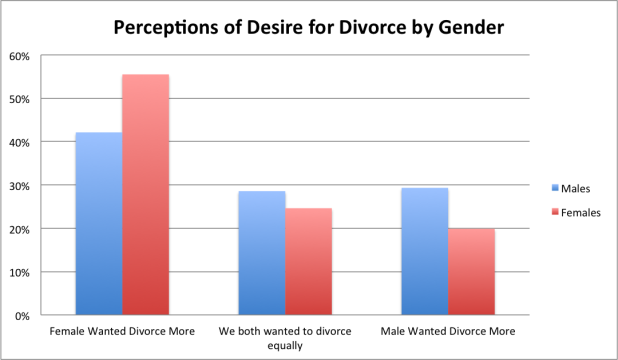 Graph courtesy of The Austin Institute
3. Infidelity was the most cited reason for divorce.
According to the report, cheating was the most-cited reason for divorce when both participants' own infidelity and spousal infidelity were taken into account. Other top reasons among both genders include:
Infidelity by either party: 37 percent
Spouse unresponsive to your needs: 32 percent
Grew tired of making a poor match work: 30 percent
Spouse's immaturity: 30 percent
Emotional abuse: 29 percent
Financial priorities/spending patterns: 24 percent
Alcohol and drug abuse: 23 percent
See all the reasons below, broken apart by gender (click graph for larger version):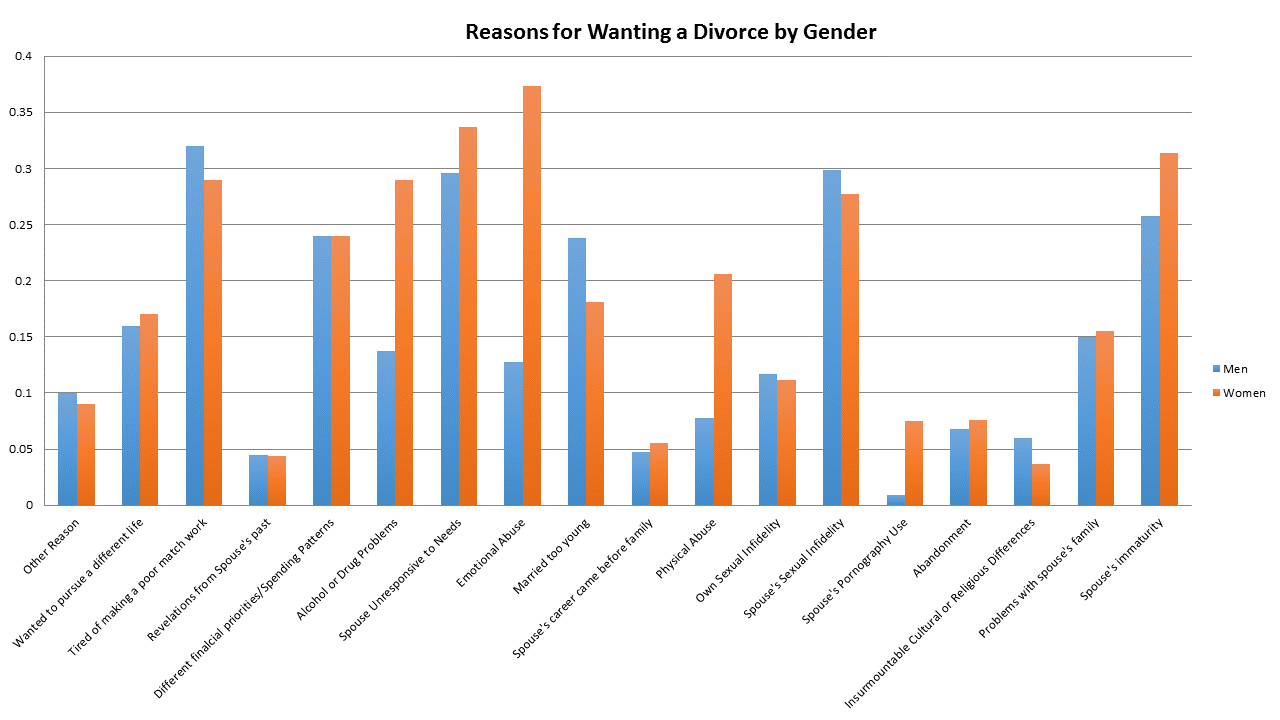 Graph courtesy of The Austin Institute
Keep in touch! Check out HuffPost Divorce on Facebook and Twitter. Sign up for our newsletter here.
ALSO ON HUFFPOST:
PHOTO GALLERIES
Divorce Findings From The Last 5 Years